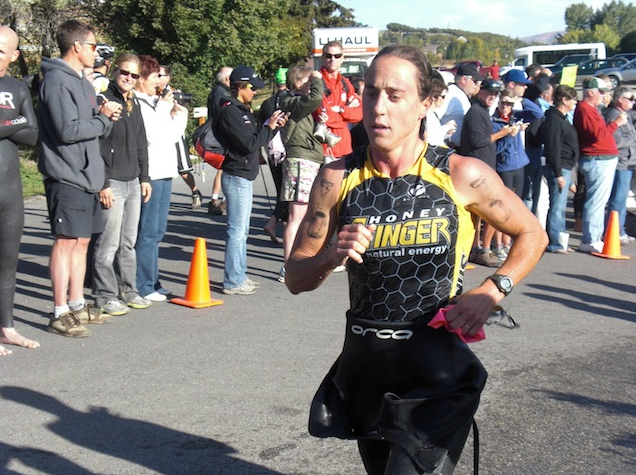 (Steamboat Springs, Colo.) – Honey Stinger, the leading manufacturer of honey-based nutritional products, is pleased to announce the reopening of its popular Hive grassroots sponsorship program. Offering preferred pricing on Honey Stinger products and merchandise to athletes and teams identified as influential by Honey Stinger, the Hive expands for the upcoming season with the addition of an event sponsorship option.
"The Hive was a qualified success in year one," states Honey Stinger's marketing director Len Zanni, "We placed equal emphasis on athletes and teams that were influential through traditional exposure and through non-traditional avenues like emerging media. There are some amazing events out there cultivating their own loyal followings – we hope to be involved in many of them."
The Hive is now accepting applications from individuals, teams and events in Honey Stinger's targeted cycling, running and triathlon markets, however participants in all athletic disciplines are encouraged to apply. At present, The Hive is only available to U.S. residents.
Those interested in the program may apply via the online form available on Honey Stinger's website, www.honeystinger.com/hive. The application includes a code of conduct that must be agreed upon by the applicant prior to submission. Upon receipt, Honey Stinger's marketing staff will review applications. And subject to approval, applicants will be allowed to order from Honey Stinger's wide assortment of waffles, bars, chews, gels and branded merchandise.
About Honey Stinger
Located in Steamboat Springs, Colo., Honey Stinger makes convenient, nutritious and great tasting honey-based foods including energy bars, gels and organic chews. Honey Stinger fuels some of the county's top cyclists, runners, triathletes and teams including Lance Armstrong who joined the Honey Stinger ownership team in early 2010. Honey Stinger products are available at specialty sporting goods retailers, natural food grocers and www.honeystinger.com.