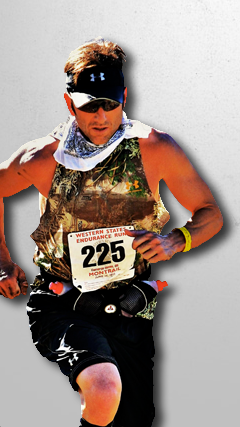 Cameron Hanes side-by-side with Lance in Boston Marathon

Cameron Hanes side-by-side with Lance in Boston Marathon
(Steamboat Springs, Colo.) - Honey Stinger, manufacturer of honey-based nutritional products, today announces a partnership with Cameron Hanes, leading authority on the Fit Hunter Movement and co-host of the Outdoor Channel's Team Elk.
"Cam's role in the Fit Hunter Movement as well as his accomplishments as a competitive marathoner and ultra-marathoner make him an ideal fit with Honey Stinger," offers marketing director Len Zanni, "We're thrilled to have him on board as an athlete and as an ambassador."
"I'm a huge fan of natural, great tasting energy foods and Honey Stinger has a line of products that hit this mark spot on," states Hanes, "Their products help fuel me during tough training sessions and on my rugged backcountry hunts – plus they taste great. I'm proud to represent them."
Well known for his articles, broadcast appearances and keynote speeches, inspiration is what best defines Cameron Hanes. With a passion for hunting the wild, pure backcountry and a love of the written word, Cameron's greatest love is bowhunting the remote wildernesses of the West and Alaska. In addition to shooting every single day of the year, Cameron runs 100-mile ultra marathons in the mountains during the off-season, toughening up for the mental and physical test that he'll face in the backcountry. Setting this type of standard, raising the bar to this level, and pushing his body to failure and beyond has inspired and motivated thousands. www.cameronhanes.com.
For more information about Cameron's interests and activities including Outdoor TV's Team Elk, the Fit Hunter Movement, Beast Mode Bowhunting and Hardcore Mountain Bowhunting please visit www.cameronhanes.com. For detailed information on Cam's training regimen including his preparation for elk season and marathon season make sure to visit the blog and training links located within the site.

About Honey Stinger
Located in Steamboat Springs, Colo., Honey Stinger makes convenient, nutritious and great tasting honey-based foods including energy bars, gels and organic chews. Fueling some of the county's top cyclists, runners, triathletes and teams including co-owner Lance Armstrong, Honey Stinger products may be found at specialty sporting goods retailers, natural food grocers and www.honeystinger.com.