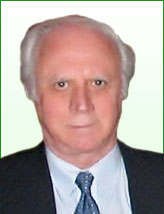 DOVER, DE - Hoopla Doopla, Inc., a leading bargain hunting website, is pleased to announce the new addition to its Management Team, Joseph S. DeBlasi. Joseph is Chairman of Decision Systems Inc., and Co-Managing Partner of the IMI-DSI LLC, both information technology consulting firms. Mr. DeBlasi is the former Executive Director and CEO of the Association for Computing Machinery (ACM) and former IBM Director of Standards. Mr. DeBlasi brings proven executive experience to Hoopla Doopla, and will serve on the company's Board of Advisors.
About Joseph S. DeBlasi
Mr. DeBlasi joined IBM in 1964 and spent his early career in marketing management before becoming manager of revenue planning. After serving as executive assistant to the IBM Vice President for Commercial and Industry Relations he became IBM's Director of Standards with worldwide responsibility for IBM product standards and IBM's relation with the national and international standards and technology organizations. He has chaired a number of national and international standards and technical committees and delegations. Mr. DeBlasi has served on several State Department and government delegations to the International Telecommunications Union and other international committees and meetings.
After retiring from IBM and became Executive Director and CEO of the Association for Computing Machinery (ACM), which is the world's first and largest international computer society, with over a hundred thousand members. He retired from the ACM in January 1999. He is presently Chairman of Decision Systems Inc., a computing and management consulting firm and is also a co-managing partner of the IMI-DSI LLC a New York information technology consulting firm.
He continues to serve on the Board of Directors of a number of non- profit and cultural organizations, including the Consortium for Mathematics its Applications (COMAP), which is an organization dedicated to advancing and improving education in mathematics.
In 1999 he was honored, when he was elected a Fellow of the ACM for his contributions to the field of computing and information technology. In October 2001 he received American National Standards Institute's Information Technology Medal in Washington DC for his international contributions and leadership in the advancement of information technology standardization. In 2002 he was awarded the ICPC Outstanding Contribution Award in recognition of his contribution to the advancement of international computing education and the computing profession. In 2011 he received the ACM Outstanding Contribution Award for his executive leadership as the ACM's Chief Executive Officer from 1989 to 1999.