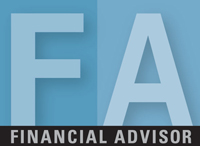 DOVER, DE - What's all the Hoopla about? You get paid to shop!
Charlie Stroller, president, CEO and CFO of Financial Advisor magazine's parent company CFPN, has 25 years' experience running companies and has specialized in expense reduction and cost containment. Those who know him can attest that he is an expert on finding the best deals when it comes to both business and personal expenditures.
"I like to save money, especially during these tough times. I like to shop online, where I buy books, send flowers and purchase vitamins. I also frequently use the Internet to book flights, hotels and car rentals because I can easily comparison shop and save money", says Stroller.
"I have recently come across one of the best online money-saving sites: www.hoopladoopla.com."
Hoopla Doopla offers free membership to their website.