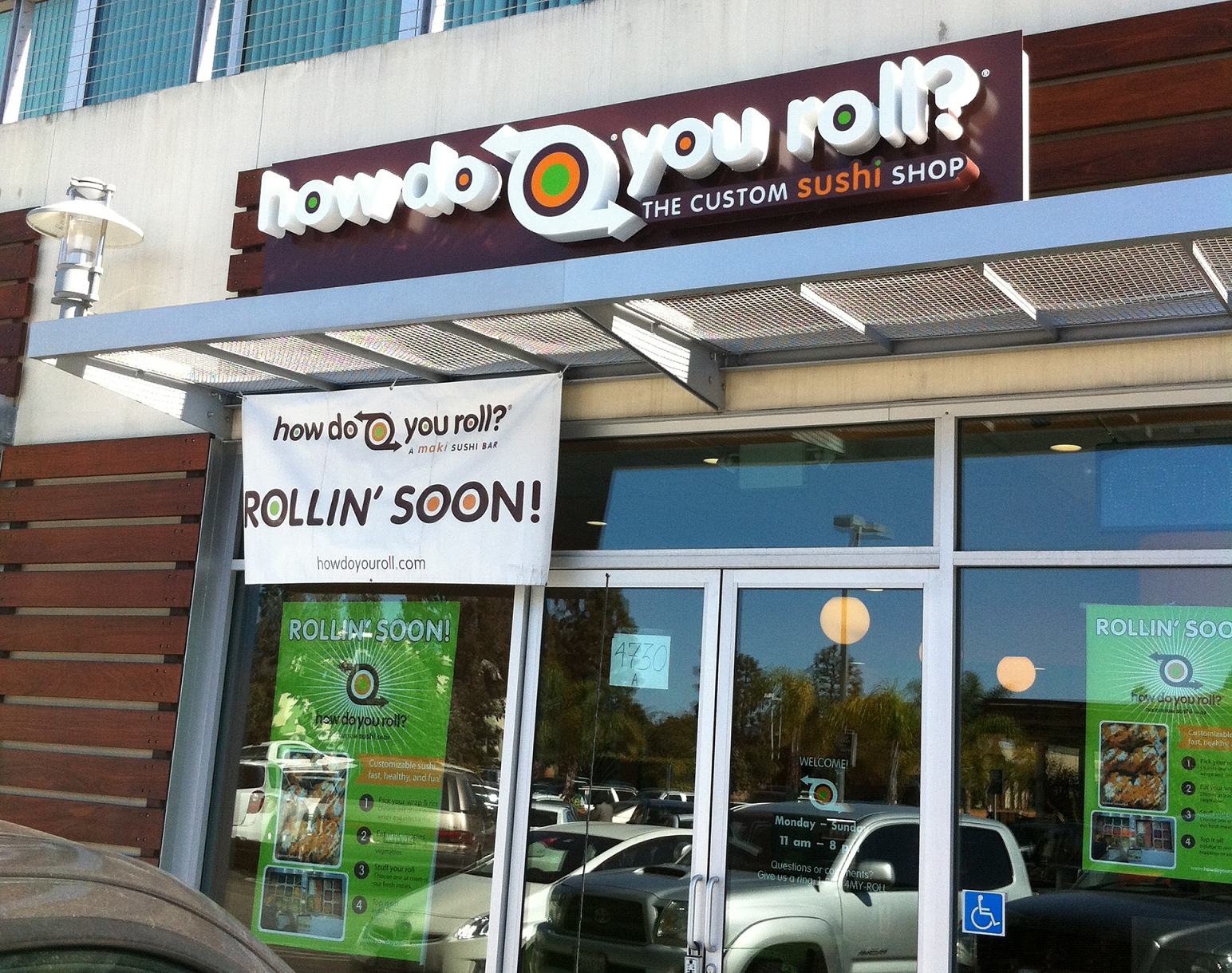 AUSTIN, Texas (March 5, 2012) – The custom sushi shop, How Do You Roll?, opened its 10th location today in Marina del Rey, Calif. The first of its kind, the fast-casual restaurant leads the sushi rebellion and has no plans to slow down.
"We're proud that we've achieved this milestone and can't wait to continue," Yuen Yung, chief executive, said. "Our mission is to 'make the world better, one stomach at a time' and with every restaurant we open, we have the ability to impact more lives."
The Marina del Rey location is a part of a rapid, nation-wide expansion. How Do You Roll? recently opened franchises in Phoenix and Tucson, Arizona and will be opening restaurants in Jacksonville, Fla. and San Marcos, Texas this month. Future locations also include Gainesville, Fla. and additional restaurants in the company's hometown of Austin, Texas.
How Do You Roll? plans to have 30 restaurants open by the end of 2012.
About How Do You Roll?
Founded in Austin, Texas, by brothers Yuen and Peter Yung, How Do You Roll? is an Asian fast-casual franchise that began in 2008. How Do You Roll? is the first build-your-own-sushi roll restaurant. There are currently ten locations open. How Do You Roll? prides itself on furthering cultural fusion, encouraging consumer creativity and offering a variety of healthy foods.
# # #
For More Information, Contact:
Brittany McGee
Public Relations and Marketing Associate
How Do You Roll?
512-394-6104
Brittany@howdoyouroll.com