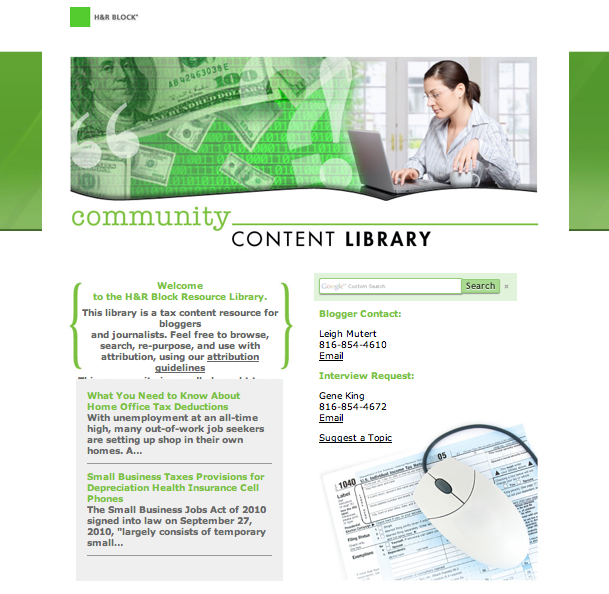 H&R Block has released a tool for bloggers and other media professionals to find and repurpose relevant and accurate information about taxes. The
H&R Block Community Content Library
contains highly accurate information, tools for the web, content writing and interview opportunities on many tax and financial topics, whether time-sensitive or relevant year-round and is fully searchable and shareable across social and traditional media networks.
Bloggers may choose specific parts of any article, including infographics, video clips and quotes from senior H&R Block tax professionals, or may choose to
repurpose an entire article from the library of web content writing
to post on their blog. In return, H&R Block simply requires a brief attribution statement be included in the post with a link to source material within the library.
The H&R Block Community Content Library is continually updated with timely information and fully developed web content writing, and includes contact information for bloggers and media professionals to request more details or interviews from H&R Block spokespersons. Visit
www.HRBlock365.com/library
to learn more about the Community Content Library and search current articles.