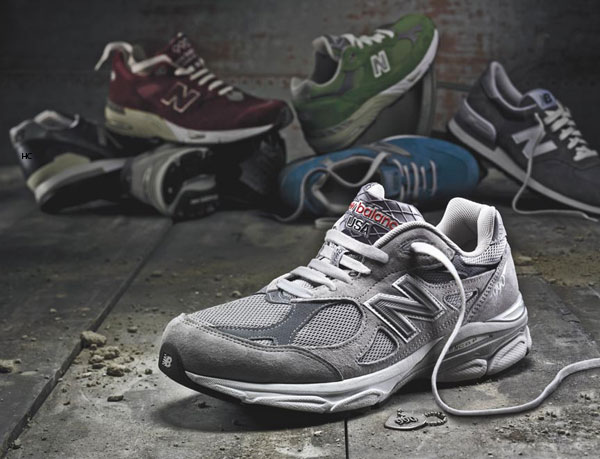 New Balance has just released the New Balance 990, which is an updated version of the original 990 that debuted 30 years ago in 1982. The 990 is an iconic style that is one of the longest running athletic shoe series in the industry.
"The 990 truly showcases our American shoemaking craftsmanship at its finest," says Eric Vassall, senior product manager at New Balance. "The 990 continues to provide the perfect blend of cushioning and stability for runners and is also the ideal balance of old-school style and modern design for our most discerning lifestyle consumers."
This updated version of the classic 990 is half an ounce lighter and focuses on the brand's design mantra of "less is more" with less layering through the eye row and saddle of the upper to deliver a better performance fit. Modern design lines and more color options round out the updates to the original.
The 990 is available for men and women at New Balance Lifestyle, Road Runner Sports, and Nordstrom.com. Check out more information on the redefined 990 here.
ABOUT NEW BALANCE
New Balance, based in Boston, MA, continues its tradition of premium footwear. Designed for both men and women, New Balance footwear features the finest construction and quality. Ranging from all-time classic favorites to reinvented modern silhouettes, each Lifestyle shoe features innovative materials and technologies that keep the New Balance brand as relevant and sought after today as it was 100 years ago. Celebrating heritage, craftsmanship, innovation and imagination, New Balance Lifestyle fuses classic designs from the past with bold ideas from the future.