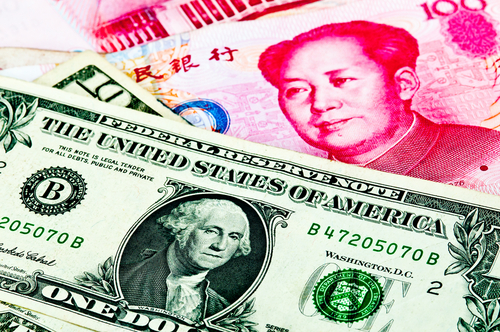 By IBISWorld China Development Manager Jordan Ho
The Chinese government recently issued an amendment that openly encourages foreign investment in several key industries of strategic importance for the Chinese economy over the short term. As a result, large, well-capitalized foreign companies can more easily gain entry into the Chinese market. IBISWorld profiles five of these industries and their growth outlook for foreign firms looking to invest in Chinese enterprises.
Auto Parts Manufacturing
The development of auto parts manufacturing has been driven by the strong growth of the Auto Manufacturing industry, which produced an estimated 20 million automobiles in 2011. Parts manufacturers have grown rapidly over the past five years, with industry revenue growth averaging 28.0 percent per year through 2011.
Foreign enterprises are estimated to account for 44.6 percent of industry revenue, which is expected to increase over the next five years, alongside export markets and domestic demand. The Auto Parts Manufacturing industry's revenue is forecast to grow at an average annual rate of 10.9 percent over the five years to 2016, with 10.1 percent growth in 2012.
IT Services
Accounting for roughly 20 percent of China's total IT investment, the IT Services industry has developed rapidly over the past five years, with annualized revenue growth of 9.0 percent. Within the industry, demand for systems integration services has grown rapidly, accounting for 25 percent of industry revenue. As major downstream industries open and industries invest significantly in IT equipment and services, more foreign IT service providers will enter to satisfy local demand. With 5.9 percent average annual growth projected, revenue is set to reach $108.97 billion in 2016. Revenue is forecast to grow 8.8 percent in 2012.
Advertising Agencies
Government support and the changing strategies of Chinese businesses will likely provide opportunities for ambitious foreign companies. With rising wages and relatively cheaper production facilities developing in other nations, Chinese manufacturing firms aim to upgrade their status from high-quantity producers to high-quality producers. These businesses will look to change their image, requiring more advertising, marketing and brand building and thus benefiting the Advertising Agencies industry. IBISWorld forecasts revenue will grow by 15.1 percent to reach $51.75 billion in 2012.
Software Development
The industry provides applications software and support and software design, testing and programming. Considered an industry of national strategic importance, the industry has experienced robust revenue and valued-added growth over the past five years, with average annual increases 29.6 percent and 28 percent, respectively. With domestic demand set to increase by 27 percent over the next five years, revenue will likely grow at more than twice the rate of China's GDP. These factors and assistance from the Chinese government have shaped positive industry projections, with revenue anticipated to grow an average of 25 percent per year through 2016.
Water Pollution Control
China has increasingly emphasized the cleanliness of its water, since the country accounts for 19.3 percent of the population and holds 7 percent of the world's water resources. As the world leader in industrial output, China has great demand for water pollution control services, with the quality of the nation's inland waters depending on the industry. While foreign-owned firms hold a 3.5 percent share of enterprises, these companies earn about 25 percent of industry revenue. Favorable government polices are expected to entice more foreign investment in the industry. Consequently, revenue is forecast to grow at an average annual rate of 9.8 percent over the next five years, with 13.2 percent growth in 2012.
To download the full research reports for the industries mentioned in the article, visit http://www.ibisworld.com/industry/china/