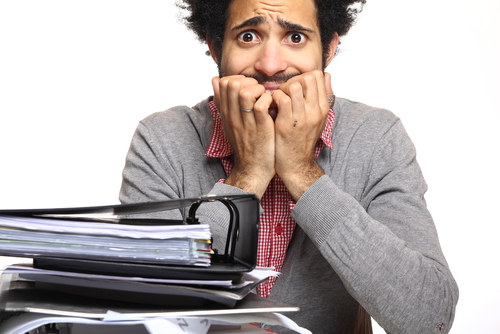 By IBISWorld Analyst Mary Nanfelt
Hipster, idealistic, tech-savvy - sound familiar? For many, these words probably conjure up an image of an iPhone-clad, twentysomething Echo Boomer. You might also envision young, fit adults toting yoga mats and reusable water bottles around urban city centers or individuals sitting in Starbucks watching Netflix or Hulu on their laptops or tablets. With common traits, such as returning home after college, changing jobs more frequently than previous generations, living with a partner before marriage and postponing marriage until their late 20s and early 30s, Generation Y may seem like a group suffering from commitment phobia.
Whether this generation is valid in its fear of commitment or not, the group has significant buying power in the US economy. So industries that traditionally require long-term contracts or some kind of a commitment will need to adapt their business models in order to retain their Gen Y customer base, which consists of more than 65 million Americans. The industries that will most likely be affected by this trend - many have already started adapting - include: the Gym, Health and Fitness Clubs; Cable Providers; New Car Dealers; Wireless Telecommunication Carriers; Furniture Stores; and Wedding Services. All of these industries earn about one-fourth or more of their revenue from the Gen Y group and their goods and services involve some kind of commitment.
The Gyms, Health and Fitness Clubs industry is one of the main industries affected by the fear of commitment.  Many fitness clubs require a yearlong contract from customers to ensure a constant revenue stream, which maintains their facilities and overall operations. Overall, Gen Y is quite health conscious and demands fitness club services. Because its members often have jobs that require travel and are often interested in the latest exercise trends, Gen Y is more hesitant to join gyms with long-term contracts. Many fitness clubs realize the importance of catering to this age group, considering its members generate an estimated 24.0 percent of the industry's $25.3 billion. As a result, fitness clubs are increasingly allowing customers to pay on a monthly basis without making a yearlong commitment. Some gyms will even prorate a member's monthly payment if the customer is going to be out of town for an extended amount of time. As gyms and fitness clubs move toward monthly contracts, IBISWorld expects more Gen Yers to join gyms such as LA Fitness, which recently did away with long-term contracts for many of its locations.
Cable Providers make up another industry that demands a commitment from its customers. And Gen Y generates about 16.2 percent of the industry's $63.5 billion. Cable providers generally require a yearlong contract, which makes many commitment phobes hesitant to purchase such services, especially now that they have the ability to watch shows and movies through Netflix and Hulu. As such, cable providers have been offering discounts on yearlong contracts at certain times of the year. This tactic has been enticing to Gen Yers, many of which remain price-conscious after being heavily affected by the recession. In the coming five years, IBISWorld expects cable providers to continue reevaluating their contract terms. With the increase in online streaming of TV shows and movies to computers and WiFi-enabled TVs, many consumers will rethink their cable contracts. Time Warner Cable has already started to evaluate its business model. Since the beginning of 2012, the company has launched multiple apps that enable consumers to watch live TV on their smartphones and tablets. The catch, however, is that the consumer must access the media through a cable modem authorized by Time Warner Cable. Although this move is not actually changing contract terms, it is evidence to the company's adaptation to changes in consumer preferences on how to access media. IBISWorld expects current Gen Y cable subscribers to take advantage of these new apps from Time Warner Cable. Gen Y consumers who are not already cable customers will continue to avoid long-term contracts and increasingly opt for online streaming partly due to its flexibility.
Similar to cable providers, operators in the Wireless Telecommunications Carriers industry require customers to sign a long-term contract. Although many Gen Yers commit to these contracts, they cringe at the idea of not being able to change providers quickly and without expensive fees. As carriers improve their infrastructure, institute lower prices and offer newly developed phones, many consumers desperately want the ability to switch providers. As a result, new firms with more flexible terms have entered the industry, such as MetroPCS. These companies do not require long-term contracts but still provide 3G and 4G networks and plans with unlimited talk and data. Also, major companies like AT&T and Verizon offer pay-as-you-go phones for people who may want to be on larger networks but not be tied to a contract. While the $20.1-billion Wireless Telecommunications Carriers industry is affected by Gen Y's commitment phobia, it manages to get by relatively unscathed. This is due in part to the fact that smartphones are extremely important to this generation since it values being constantly connected to social circles and breaking news. Also, the companies that require large contracts have the most reliable infrastructure, which is tremendously valued by Gen Y. If firms such as MetroPCS develop more reliable infrastructure, however, many Gen Y consumers are expected to switch over to these noncommittal networks.
Along with industries that involve long-term memberships, companies that sell expensive products with long lifespans are also affected by commitment phobes. The Furniture Stores industry is a primary industry that is affected by Gen Y's inability to commit. Quality furniture is generally expensive and most consumers purchase it with the intention of keeping it for many years. Inhibited by the fear of committing to a style that could quickly become outdated, a residency that could quickly change, or the inability to shift one's decorating design without a large amount of money, the Gen Y group often opts to purchase inexpensive furniture. As a result, stores with stylish furniture at low prices, such as Ikea, are thriving. Also, mass merchandisers such as Target and Walmart are retailing more furniture to cater to this trend. With Gen Y accounting for 14.0 percent of industry revenue currently, furniture stores will have to change their product lines and strategies if they wish to attract more of this generation in the coming years.
Similar to furniture stores, the New Car Dealers industry is negatively affected by commitment phobes because its products require a financial commitment (sometimes a long-term one). With automakers releasing new models every year, improvements in public transportation and volatile gas prices, many Gen Yers are hesitant to take the plunge of purchasing a new car, hurting the $510-billion industry. Further pressuring the industry is the move toward renting cars for short periods of time. The expansion of car sharing companies like ZipCar is helping consumers get by without owning a car. In metropolitan areas, Americans can generally use public transportation to get to all major destinations; however, for locations that are less popular, car sharing is an economical way to travel to a more remote place for a few hours. To attract more Gen Y drivers back to their lots, new car dealers will need to prove why buying a car is more beneficial than public transportation or car sharing.  Dealers might be able to pull customers back by increasing their leasing abilities, enabling drivers to lease cars for shorter amounts of time or selling cars at heavy discounts.
Representing the greatest share of revenue generated by Gen Y and the greatest presence of commitment phobia is the Wedding Services industry. Gen Y generates about 58.2 percent of the industry's $49.4 billion in revenue; however, that percentage is likely to shift. Over the past 40 years, the marriage rate has been declining and at an accelerated rate since the start of the recession in 2008. With an increasing social acceptance of cohabitation, Gen Y will continue to put off marriage. Instead of marriage in their 20s like previous generations, IBISWorld expects many Gen Yers to get married in their early and mid-30s. When they do get married, they are likely to spend a significant amount of money. In 2010, for instance, the average wedding cost more than $20,000 (latest data available). Although Gen Y's commitment phobia will hamper the Wedding Services industry in the near term, growth may pick up as the group approaches its 30s and finally decides to settle down.
To download full research reports for the industries discussed in this article, click on the report titles below.
Gym, Health & Fitness Clubs, Cable Providers, New Car Dealers, Wireless Telecommunication Carriers, Furniture Stores, Wedding Services