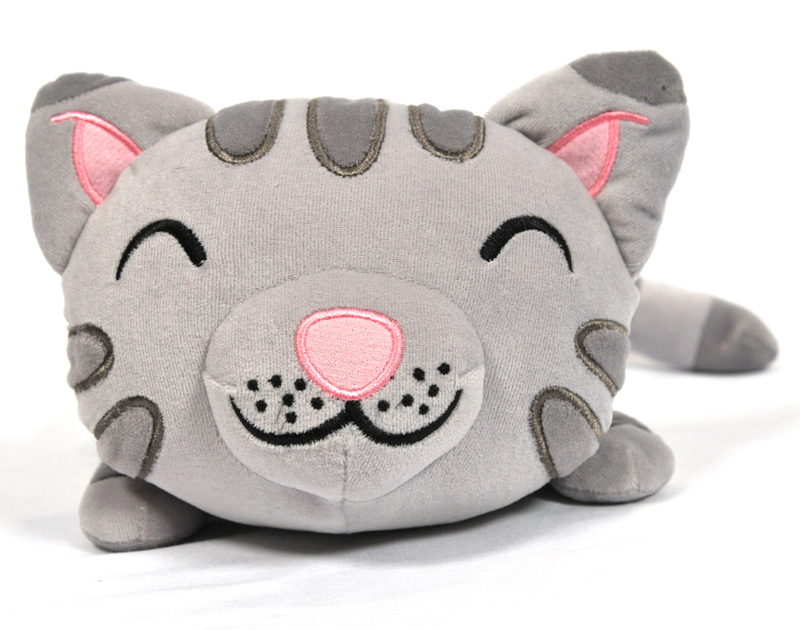 New York, NY - Stylin Online, the Internets largest retailer of pop culture apparel, will release the much anticipated "Soft Kitty" singing plush toy from CBS' ratings-buster, The Big Bang Theory, at the New York Comic Con.

"Soft Kitty" made an appearance on a season one episode where a sick Sheldon teaches Penny the lyrics to a song his mother sung when he was sick. "Soft kitty, warm kitty, little ball of fur. Happy kitty, sleepy kitty, purr, purr, purr" comes from the 10-inch grey and pink "plushie" with a squeeze of the paw.

James Stylin, CEO of Stylin Enterprises, confirmed the NYCC is the first convention this year that will provide access to this singing plush toy. "This has been the hottest collectible we've seen this year. Big Bang has created a big fan base and they are crazy for the show's merchandise - we've already seen it with our t-shirt sales. We're expecting to sell out of the 2,000 units we have by the last day of the convention."

Although not available in retail stores as this time, The Big Bang Theory fans can purchase a Soft Kitty during the New York Comic Con while supplies last. The NYCC opens to the media, industry professionals and VIP ticket holders Thursday, October 13, then to the public Friday thru Sunday. Fans can also pre-order now online at http://www.stylinonline.com/softkitty.

About Stylin Online

Based in Memphis, Michigan, StylinOnline.com is the Internet's largest retailer of pop culture apparel, including comics, TV, movies, sci-fi, horror, anime, cartoons, Disney, video games and music.

For a virtual tour of the warehouse with CEO James Stylin in Memphis, Michigan visit www.stylinonline.com/info.html . For more information about the online store visit http://www.stylinonline.com. Meet Stylin Online fans on Facebook at http://www.StylinOnline.com/facebook.