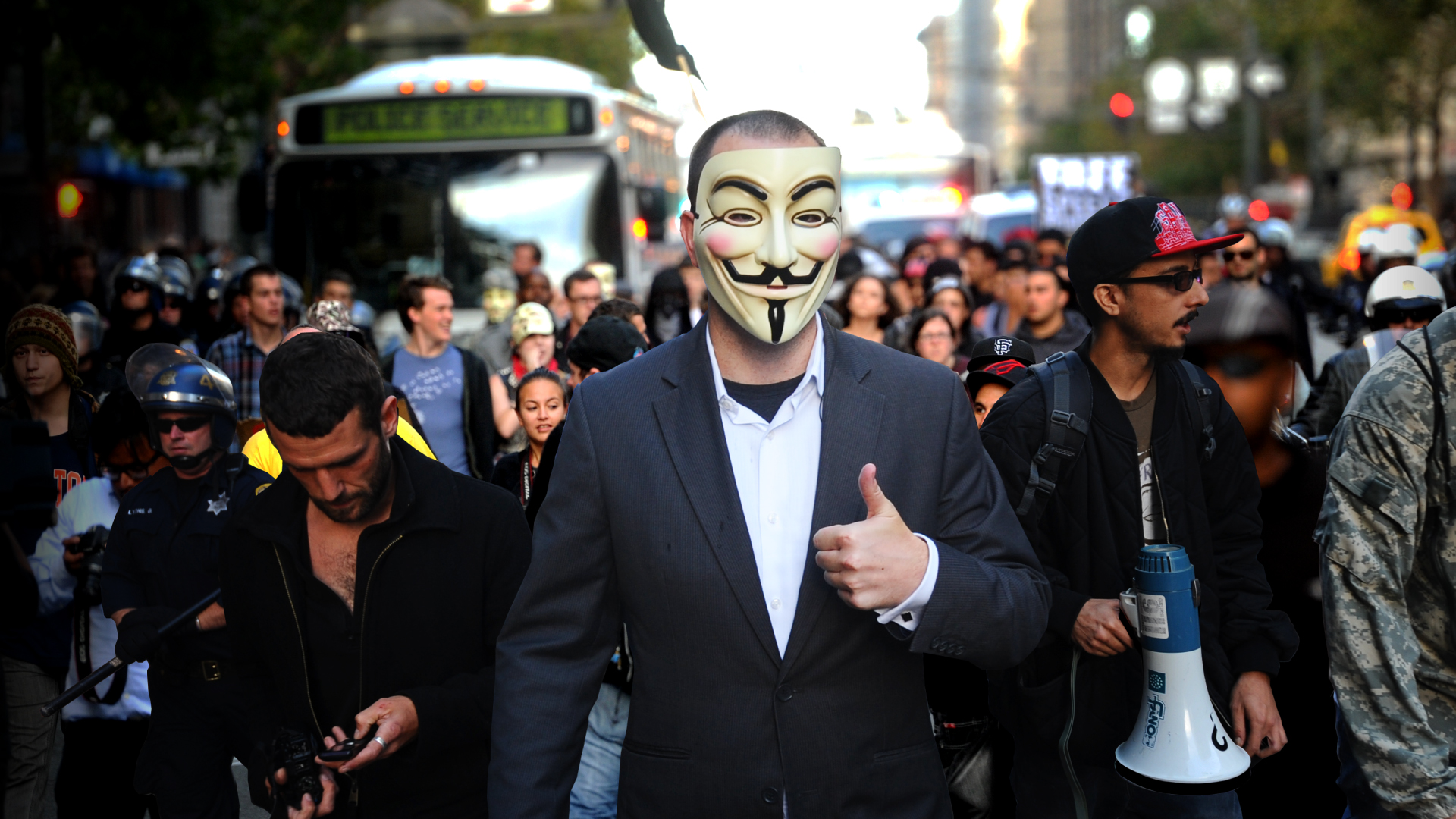 Earlier tonight We Are Legion: The Story of the Hackitivists premiered at the Bloor Hot Docs Cinema, and Anonymous was there to be seen. After the movie was finished, a member of anonymous garbed in a heavy sweater and a Guy Fawkes mask joined director Brian Knappenberger for the Q and A.
In the film, Knappenberger details the origins of internet activism, from hackers like Bill Gates to the 'anything goes' website 4chan to the founding of Anonymous. Anonymous is a collection of internet users from all over the world who have anonymously connected online and use their combined resources, from simple prank-calling to the ability to shut down a website, to protect and promote freedom of speech and democracy worldwide, making trouble for anyone who defies their mission. Famous targets of Anonymous are covered like Anon versus The Church of Scientology and Anon vs the Sony corporation.
For pictures, reviews, trailers, and more information on the film check out http://www.ilovefilm.me/index.php/rise-against/517-we-are-legion-the-story-of-the-hacktivists. To see future showtimes for the film, visit out hotdocs.ca.
I Love Film
Geoffrey Cork
geoffcork@ilovefilm.ca