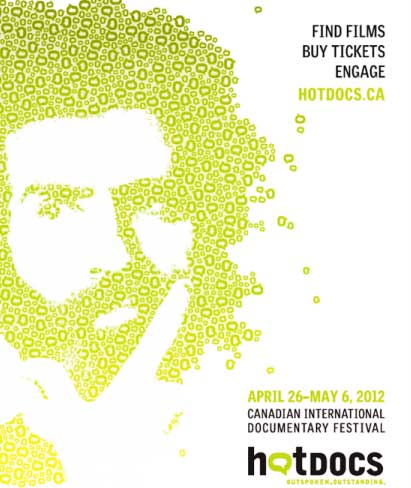 I Love Film is featuring the 19th annual Hot Docs Film festival, premiering on April 26th and running until May 6th. Hot Docs brings together the greatest contemporary talent from across the globe to showcase in the documentary category. 189 documentaries have been placed in 11 unique categories, all of which you can find on our Hot Docs page by clicking here. The festival has grown tremendously this year, with their recent purchase and addition of the Bloor Hot Docs Cinema as one of the few documentary-only cinemas in the world. In addition to screenings, international producers and industry big-wigs will attend the festival to partake in multiple conference, networking, and marketing events.
As we move into the festival this year, I Love Film's goal as always is to provide a place for the most up-to-date information on cinema internationally. Our coverage shall include trailers, posters, news, interviews, and reviews compiled by our accomplished team of journalists. Each movie will also possess an aggregator which uses the latest web technology to collect reviews from several sources giving users a unique 360 degree look at the festival. As well, our site gives you a place to view and share news for your festival experience this year!
So what are you waiting for? Get started by looking at our movie database here and visit hotdocs.ca to book your tickets now! Hurry though, because several films have already sold out.
Have a great festival
The I Love Film Team