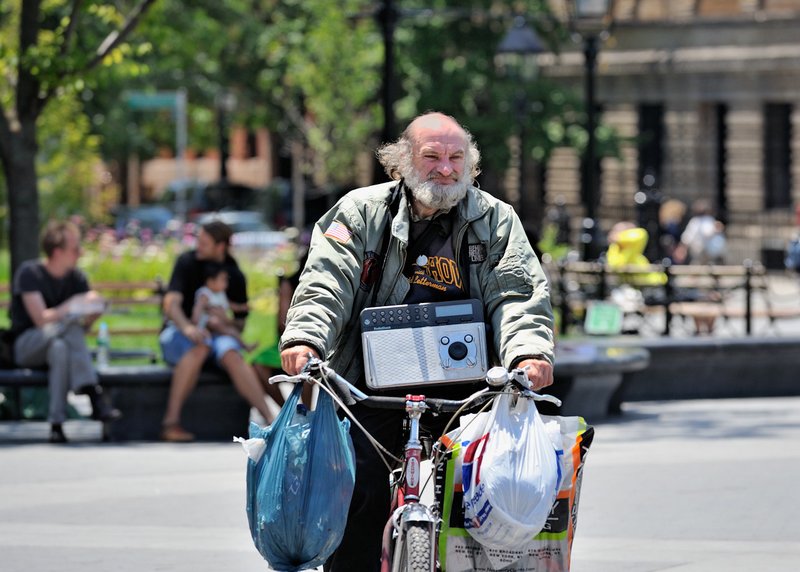 Last night was the world premiere of Radioman, a fitting title for a documentary about a man who walks around with a radio tied around his neck.
Radioman follows the life of Craig Castaldo, or as almost every celebrity knows him, 'Radioman.' Mary Kerr's documentary is a four year look at the life of celebrities' personal celebrity. Radioman shows up at movie sets all over New York, looking for the complimentary food table and meeting some of his friends like Martin Scorsese (who he calls 'Marty'), Robin Williams, Cher, and George Clooney who knows Radioman from his many years of visiting sets.
The legend himself was present at last nights screening of the film, hosted by the 2012 Hot Docs Film Festival at the the Bloor Hot Docs cinema. After the film, a Q and A session took place where Kerr and Radioman answered questions from the newly acquainted audience.
For trailers, reviews, and more information on Radioman, check out ilovefilm.me. Radioman will be playing again on May 2nd and May 5th. To get your ticket, check out hotdocs.ca.
View the trailer at
http://www.ilovefilm.me/index.php/nightvision/541-radioman
Geoff Cork
I Love Film
www.ilovefilm.ca