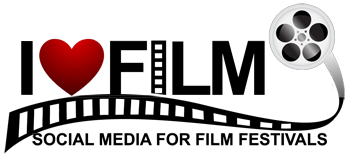 I Love Film is a film-centric online social networking site dedicated to providing passionate film enthusiasts with a free, one-stop communications platform that enables users to network with film fans globally while keeping up to date on news and events in the film & entertainment community.
Our mission is to reinvent the way that we connect with film through social media via social networks and sites such as Twitter, Facebook, Google and Youtube , using these tools to expand your reach and create a relationship with your market.
We are building a place that will really change the world of film; we'll set trends and really redefine what it is to be a movie buff.
I Love Film, is a one stop source for films and film festivals. Each film will have a micro site with movie posters, sneak-peek images, film links, trailers and movie posters, I Love Film aggregates content from around web on films that are showcased at film festivals and offers a unique 360 degree view of films.
Creating Communities
I Love Film offers a communal focal point for fans of specific movies to completely immerse themselves in the film universe. The nature of the medium is to provide immersive experiences founded on two-way, active communication, as opposed to the lean-back, passive experiences that traditional media typically offer. Sneak-peek features, trailers, movie posters, production photos are just some of the content elements that can provide value to movie-going consumers and get them excited about a particular film.
"Social networking sites represent the next generation of word-of-mouth marketing"
I Love Film provides the opportunity for members to create personalized profiles, upload photos, videos, publish blogs, join groups, and chat with other film fans offering a communal focal point for fans of specific movies to completely immerse themselves in the film universe.
We are going to enable the heart of the festival by aggregating to give instantaneous reviews, feedback and energy to the film community, its filmmakers, distributors and sponsors. We'll enhance film festivals by integrating all aspects of viral social media. This will enable film festivals to truly become the Film Festival of the people, powered by individual voices.
Contact:
Sanjiv Khullar
Publisher
I Love Film
416-885-8183
sanjiv@ilovefilm.me