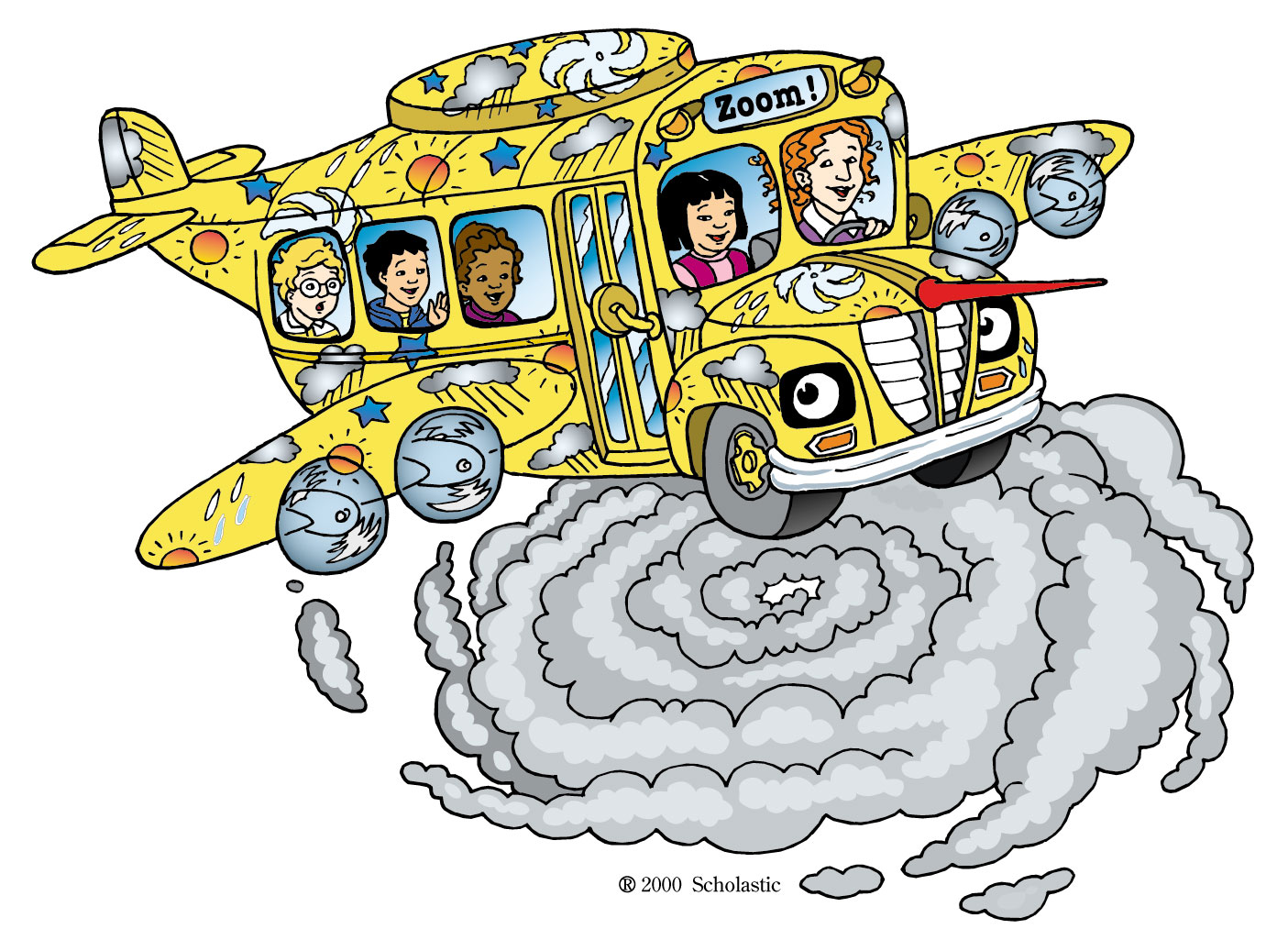 Lansing, Mich. — Seatbelts everyone! Get ready to burn some rubber as The Magic School Bus™ Kicks Up a Storm blasts off at Impression 5. Open from December 10, 2011, through April 7, 2012, this traveling exhibit will provide guests with the opportunity to join Ms. Frizzle and the gang as they investigate, explore and discover the science of snow, storms and more in the wacky world of weather!
Created by The Children's Museum of Houston, The Magic School Bus™ Kicks Up a Storm was designed to immerse children ages 5 to 12 in the science of weather. Kids will be encouraged to explore the water cycle and how it relates to weather as they interact with their favorite characters from the hit television show and book series. The exhibit will allow children to become meteorologists as they experiment with rising heat, measure lightning, wind and rain, create their own snowflakes, and gather data to deliver their very own weather report. They will also get the opportunity to meet The Friz and Liz and to climb aboard The Magic School Bus™!
The arrival of The Magic School Bus™ Kicks Up a Storm was made possible through the generous support of Lake Trust Credit Union, Dean Transportation, Jackson National Life Insurance Company, Greater Lansing Michigan, and the Goatley/Slater family, as well as a community partnership with the Capital Area District Library.
Keep an eye on impression5.org and Impression 5's Facebook and Twitter pages for updates about the upcoming exhibit!
Scholastic's The Magic School Bus Kicks Up a Storm is created by The Children's Museum of Houston in cooperation with Scholastic Inc., with major funding from the National Science Foundation. In consultation with NOAA – National Weather Service, The American Meteorological Society, and the Oklahoma Climatological Survey.
The hands-on learning environment of Impression 5 opened in 1972 and has served over 2.7 million visitors over the past 39 years. The mission of Impression 5 is to facilitate learners of all ages in exploring, discovering, and experiencing the scientific wonders of the world.
ABOUT THE MAGIC SCHOOL BUS®:
Based on the best-selling Scholastic book series written by Joanna Cole and illustrated by Bruce Degen, The Magic School Bus is an Emmy Award-winning animated television series that has been seen in 39 countries in 16 languages. Now in its 17th season, it currently airs on the Qubo Channel in the United States. With more than 58 million books in print, the brand has won numerous industry excellence awards, including two Emmys for Lily Tomlin (for her portrayal of Ms. Frizzle in the TV series), five CINE Golden Eagles, a Parents Choice Gold Medal, a National Conservation Achievement Award, an Environmental Media Association Award, and an Annenberg Public Policy Center Award. A live show entitled "The Magic School Bus Live: THE CLIMATE CHALLENGE" launched this Fall.
###