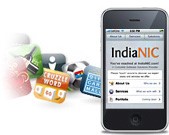 IndiaNIC is a rapidly growing software development company. The company began quite humbly in 1997 with $1500 and 2 employees; at present, they have over 400 employees working with diverse technologies. Over the course of years, the company has built a reputation for delivering quality services and solutions at affordable prices. Consequently, clients choose to work with IndiaNIC again and again – 70% of their business comes from existing clients.
IndiaNIC has also won a number of certifications that underscore its commitment to quality: ISO 9001:2008 Quality Management Certification, Microsoft Partner (Gold Web Development), Yahoo Merchant Solutions (Official Partner), and Apple Authorized Development Partner for iPhone Application Development.
The company is renowned for its web development and mobile development services. IndiaNIC has fostered customer delight by delivering tailored and cost-effective solutions. Companies from diverse industry verticals like Banking & Insurance, BPO & KPO, Media and Entertainment, Retailing, Pharmaceuticals, Hospitality and Education have benefited from its services.
A vast pool of talented and experienced resources possessing expertise in different areas is IndiaNIC's core strength. This makes it possible for the company to provide first-rate services in spite of its extensive portfolio of services, which includes:
Web, Mobile and Marketing

Games and Entertainment

Design, Publication and Multimedia

eCommerce and Business Consultancy
IndiaNIC's industry experts possess the right mix of experience and attitude to develop applications and devise solutions that help clients to increase business profitability and business efficiency. Its software development team possess an in-depth knowledge of several key technologies: Open Source CMS, Microsoft Technologies, PHP, Java, Android, iOS, jQuery, extJS, Ajax, HTML, RTML and other development and designing tools.
Customers seeking quality and reliable software development services often choose IndiaNIC because:
IndiaNIC is dependable; clients know for sure that their project will be completed on time and on budget.

Its programmers are passionate about their work and the team leaders possess more than 10 years of experience in their respective fields.

Different flexible hiring options designed to cater to small, medium and large project requirements.

Clients who hire programmers need to pay only at the end of the month, and they do need not pay for holidays or weekends.

For offshore projects, clients can directly assign projects to the programmers, and communicate with developers through mail, chat and Skype.

Clients get complete control over the finished product: 100% IP rights.

IndiaNIC promises and delivers 100% confidentiality.
About Company:
IndiaNIC is one of the most trusted names in the IT industry for its software development services in different areas. The company started its journey way back in 1997 with an aim to serve its clients with customized solutions in Web Development and Web Design Services.
# # #
For more information and high-quality services of IndiaNIC, please contact us or visit www.indianic.com or call toll free at (866) 666 3471 or find us on Facebook and Twitter.
Media Contact:
IndiaNIC LLC
(707) 234-5607
enquiry [at] indianic [dot] com