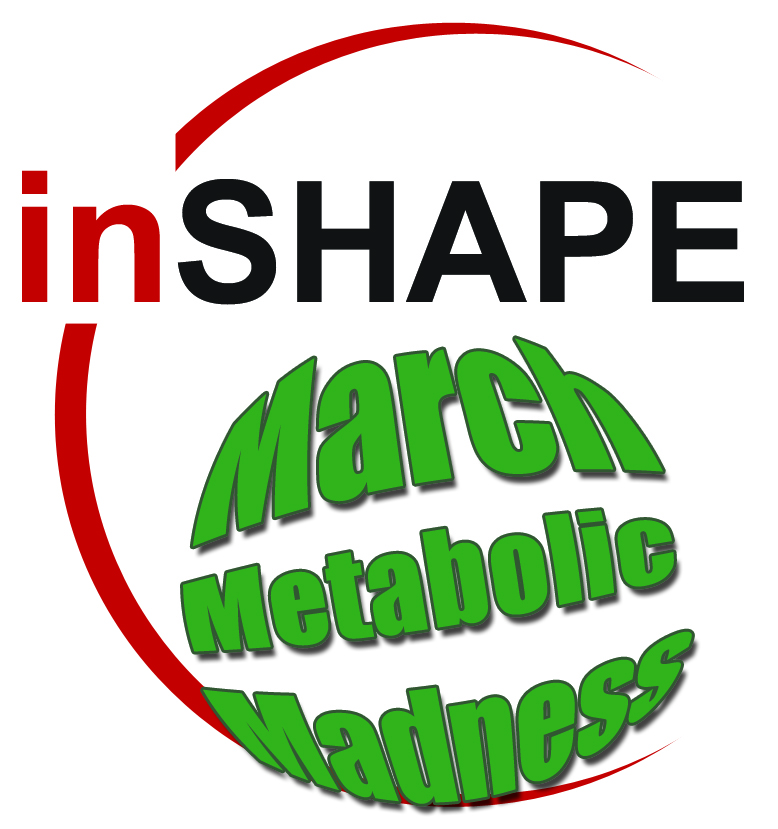 Yes, February has ended, and there's a good chance that many of you have been struggling to get back in shape after the new year. Everyone seems to be working really hard, pulling long hours in the office, rushing through meal times, and spending any left over time with friends and family.
Whether you are starting to think about losing a few pounds, flattening your tummy, toning your upper body, trimming down your tushy, or all of the above, your major hurdle involves the boost of your metabolism. Turning your body into an energy burning furnace is the single greatest way to improve your physique. To make thing more interesting, we at inSHAPE Fitness have put together a fun little "March Madness" game with some great prizes.
Round ONE Picks!
Click here to register and make your Round ONE picks. All entries will receive a choice of 5x/week alerts via text or email, free access to podcasts and other workouts, weekly updates on winning options, and other tips on meals, grocery shopping, and snacking.
The week of March 26th, we will announce the Final Four Metabolic Boosters so that you can make a final push to achieve your goals. In addition, all registered participants will be entered to win one of three GRAND PRIZES.
For more information, visit: www.inshapellc.com
GRAND PRIZES
$500 Corporate Wellness program
$650 Metabolic Makeover
$250 American Express gift card
No Purchase Necessary. Prizes will be awarded from a random drawing on/or around March 26th. *DOES NOT WORK ON GOOGLE CHROME BROWSER*