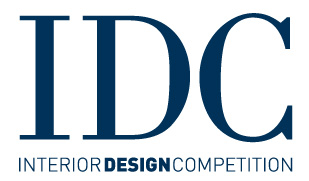 The International Interior Design Association is pleased to announce the winners of two of the association's prestigious Interior Design competitions: the 39th Annual Interior Design Competition and the 20th Annual Will Ching Design Competition. The winners showcased the remarkable breadth of project types that design can touch, and yet share a common ability to challenge and inspire the boundaries of design. The award winners represent the highest caliber and impact of Interior Design and were selected from more than 350 submitted projects from across the globe.
The six winners in the 39th Annual Interior Design Competition were chosen in the following practice areas: Commercial, Education/Institutional, Government, Healthcare, Hospitality, Residential and Retail/Showroom. The six winners were:
Firm: APARICIO+DONAIRE in Madrid, Spain
Project: DOMUSae, Spaces for Culture, Madrid, Spain
Firm: Beijing Newsdays Architectural Design Co., Ltd. in Beijing, China
Project: The Fifth Garden Clubhouse, Beijing, China

Firm: De-Spec in New York, NY
Project: Xocolatti, New York, NY

Firm: Olson Kundig Architects in Seattle, WA
Project: The Pierre, San Juan Islands, WA
Firm: Perkins+Will in Toronto, ON
Project: The Instructional Centre at the University of Toronto, Mississauga, ON
Firm: SmithGroupJJR in Detroit, MI
Project: Cranbrook Art Museum Collections Building Addition, Bloomfield Hills, MI
In addition, Xocolatti in New York, designed by De-Spec in New York, New York was chosen as the winner of the 20th Annual Will Ching Design Competition, which honors outstanding commercial design by firms of five or fewer individuals.
"The winners of this year's IDC/WC awards showcased an exceptionally high quality of design," said Cheryl Durst, Hon. FIIDA, Executive Vice President and CEO of IIDA. "There was a strong variety of design displayed in the projects submitted from IIDA Members and international firms that demonstrated originality, creativity and innovation in design throughout the world."
Judges for the distinguished competition included Harry Allen, President of Harry Allen Design; Gino Castaño, President of Gino Castaño; Michael Green, Principal at mgb ARCHITECTURE+DESIGN and Dina Griffin, President of IDEA Architects. The judging took place February 25, 2012 at IIDA Headquarters in Chicago.
All winning projects not previously published will be featured in the NeoCon issue of Interior Design magazine, the publishing partner for the competitions. The judges' selection for Best of Competition will be officially revealed and all winners will be celebrated at COOL, the IIDA NeoCon Gala, on June 10 at the Ritz Carlton Hotel in Chicago. For table purchases or ticket information, contact Lisa Toth at 312.379.5150, ltoth@iida.org or visit www.iida.org.
# # #
About International Interior Design Association
The International Interior Design Association (IIDA) is a professional networking and educational association with more than 12,000 Members practicing worldwide in more than 50 countries. IIDA is committed to enhancing the quality of life through excellence in Interior Design and advancing Interior Design through knowledge, value and community. IIDA advocates for Interior Design excellence; nurtures a global Interior Design community; maintains high educational standards; and supports its Members and the Profession with visionary leadership. For more than 38 years, IIDA has helped reveal new Design talent through a variety of education initiatives and Interior Design/Architecture competitions honoring local talent, including the Interior Design Competition, Global Excellence Awards and Sustainable Leadership Awards. www.iida.org