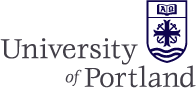 6626 n. Yale St
Portland, OR 97203
Ben Grubb
Cell Phone: (360)775-9808
Email: grubb13@up.edu

This pitch is for a public relations class I'm taking. It is not an official press release.
(Portland, OR)The University of Portland Speech Resource Center announced Monday that it is launching a new campaign to gain publicity and inform students and faculty members of the services they provide.
Heading up the project is Speech Center employee Toby Pond. The University of Portland Speech Resource Center operates under the direction of the Department of Communication Studies. It is a free resource for University of Portland students who wish to fine-tune their public speaking skills. Mr. Pond states, "we need to make people aware of its existence first of all." Their staff of trained, knowledgeable speech assistants act as personal coaches for students who seek to plan, practice, and deliver public presentations.
The goal of those working at the center is not just to help provide guidance for students as they prepare their speeches, but also to help them enjoy the processThe department is open from 9:30 am to 8:30 pm Sunday through Friday. Pre arranged appointments are encouraged, however, walk-ins are welcome. The Speech Resource Center is dedicated to providing each student that walks through their doors and opportunity to hone their presentation skills in a private, comfortable environment. They are dedicated to help students succeed. http://www.youtube.com/watch?v=HK0U0bIN-cw&feature=fvst
The following illustrates how to prepare, and what to expect from a speech center appointment.
Bring your assignment sheet and class syllabus. If you have not started yet or do not understand the assignment, the speech assistant can work on brainstorming strategies with you. Remember, you can come to the Speech Resource Center at any point in the process.
Be aware of your own concerns or questions about the speech before the appointment. You will work with the speech assistant to establish the goals of the session.
You and the speech assistant will go through your basic outline or speech notes, focus on areas needing improvement. The speech assistant can help with anything from polishing outline techniques and organization strategies to explaining delivery methods.
The speech assistant will fill out a conference report indicating the session goals and suggestions for improvement. Your professor will receive a copy of this report.
Appointments can be made by calling (503) 943-7229 or online at http://www.up.edu/lrc/speech

Ben Grubb