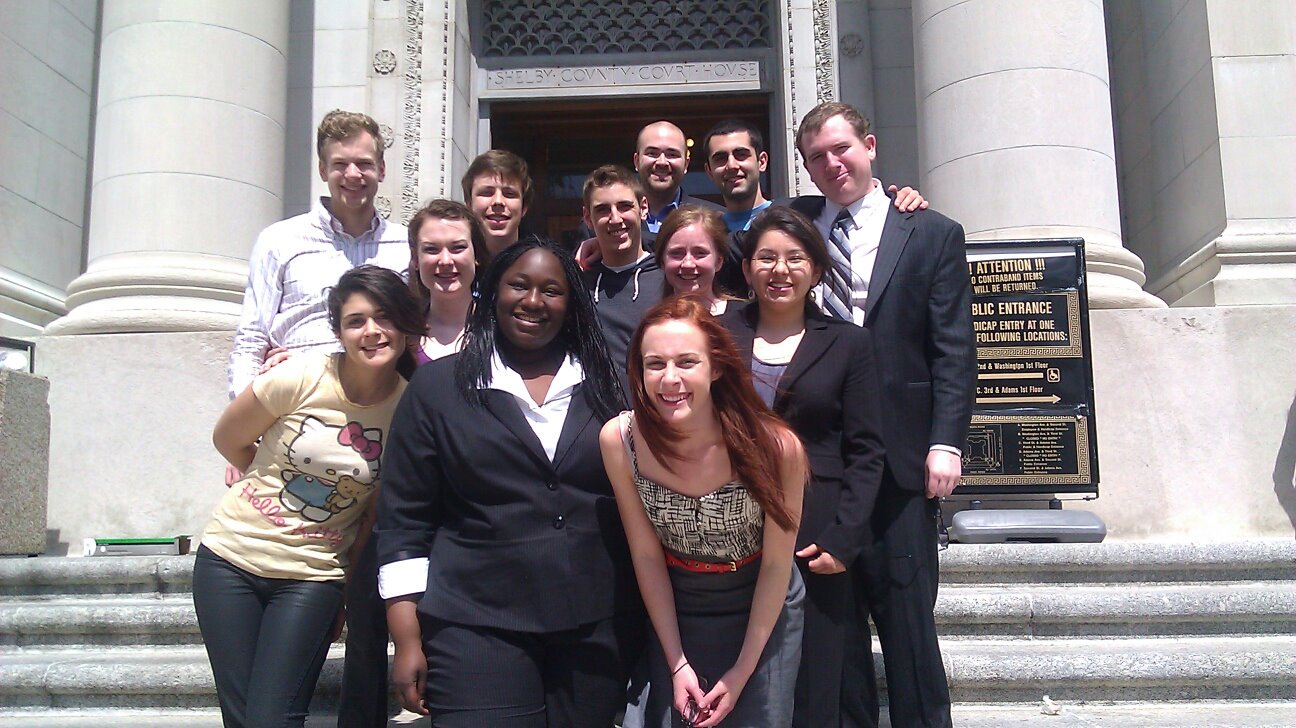 PORTLAND April 4, 2012- Breaking its all time record, University of Portland Mock Trial tied for 7th place at the American Mock Trial Association Opening Round of nationals in Memphis, Tennessee.
Last year was the first year in 20 years that UP's Mock Trial team moved past Northwest Regionals and attended nationals. This year UP's beat their record and tied for 7th overall in the tournament. Since the top six teams move on to quarterfinals, this was the closest a nonadvancing team could get to moving on to Nationals. The UP Mock Trial team tied for this place with University of Washington and Southern Methodist University for 7th place in the tournament.
UP Mock Trial club president Kathya Acuna said that the Mock Trial team changed its strategy last minute to try and get an edge in the final round of competition, "we embraced 'go big or go home' and we completely surprised them." Creating a strategy last minute means changing both opening and closing speeches as well as training a new witness with only a few hours to memorize and practice the changes. This is something that Kathya describes as "risky" but it did not stop the team from winning their final round.
The UP Mock Trial team has been what Mock Trial Coach Steven B. Taylor describes as, "the strongest team he has seen in his 20 year career as UP Mock Trial coach". The team has 10 members with varying levels of experience. There are members such as Kathya Acuna that have been participating for all four years of college to freshmen members that went to nationals in their first year of mock trial competition. As next year's team captain Charity Taylor says, the team is hopeful that next year returning members will once again beat the Mock Trial record.
If you have any questions feel free to email Alexandria Risinger at alex.risinger@gmail.com. You can also contact University of Portland Mock Trial at sbtpdx@qwestoffice.net.