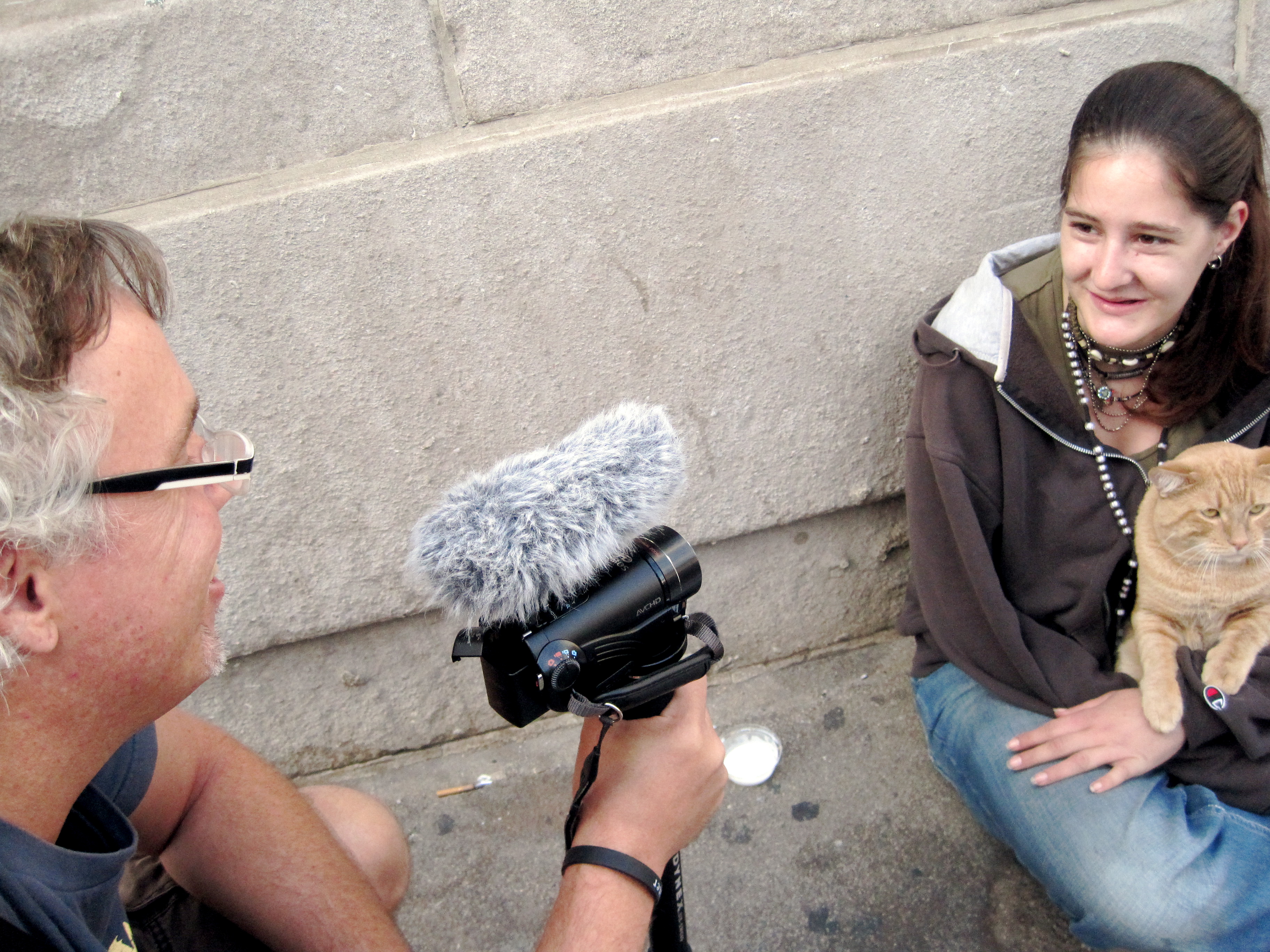 On March 1-3, 2010, homeless advocate and video documentarian Mark Horvath will visit Anchorage, Alaska to capture the stories of the people who live their lives in the streets. Horvath will spend time in the city's homeless camps, where more than a dozen people died in 2009, videotaping the personal stories of those he calls the Invisible People. "Some homeless are passed on the street as if they don't exist or looked at as though they were nothing more than litter," Horvath says. "My goal is make homeless visible to everyone else."
On March 2 at 2:00pm, Horvath will host a special online interview with Anchorage Mayor Dan Sullivan to discuss the issue of homelessness in "The Last Frontier" and how alcoholism is a recurring theme amongst the population. The live stream can be heard at
http://invisiblepeople.tv/live

.
At 7:00pm that same day, Horvath will address the audience at Ignite Anchorage at the Alaska Wild Berry Theater (5225 Juneau Street). Proceeds will benefit educational projects in Alaska.
Horvath's trip to Alaska is being sponsored by a generous donation from Hertz Car Rental and other caring individuals.
ABOUT INVISIBLEPEOPLE.TV: Since its launch in November 2008, InvisiblePeople.tv has leveraged the power of video and the massive reach of social media to share the compelling, gritty, and unfiltered stories of homeless people from Los Angeles to Washington, D.C. The vlog (video blog) gets up close and personal with veterans, mothers, children, layoff victims and others who have been forced onto the streets by a variety of circumstances. One story at a time, videos posted on InvisiblePeople.tv shatter the stereotypes of America's homeless, force shifts in perception, and deliver a call to action that is being answered by national brands, nonprofit organizations and everyday citizens now committed to opening their eyes and their hearts to those too often forgotten.
B-roll opportunities;
* Horvath visiting people in the homeless camps
* Horvath interviewing Mayor Sullivan for invisiblepeople.tv
* Horvath speaking to Ignite Anchorage
Contact Information:
Mark Horvath
InvisiblePeople.tv
mark@invisiblepeople.tv
213.245.1519
# # #