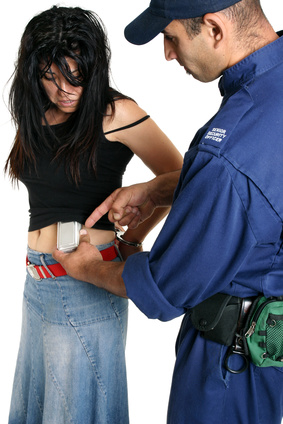 According to a study by the National Retail Foundation, 95% of U.S. retailers experienced some form of theft in 2011, driving them to look closely at new anti-theft technologies and practices. Almost half of the loss was in the form of cargo theft—robbery or hijacking of goods en route to or from distribution centers. The figure also includes shoplifting, returns scams, credit card fraud, bar code switching and insider schemes, as well as in-story robbery and burglary.
"Despite the increase in volume and violence of attacks, big strides have been made by retailers in working closely with law enforcement," says Dr. James A. Hayward, Chairman, President, and CEO of Stony Brook, NY-based
Applied DNA Sciences
. "Retailers are adopting new tools that will aid police in tracking and convicting criminals—and deterring future crimes as a result."
Applied DNA Sciences is developing one such potential technology—its smartDNA anti-intruder marking spray and evidence marking. The high-tech smartDNA spray douses a fleeing offender with a long-lasting DNA-marked fluorescing dye. As a crime is investigated, the fluorescing DNA mark assists police in linking the offender and stolen items to a specific crime scene.
The company's
smartDNA evidence marking
works to microscopically mark cash and high-value items in a way that is extremely difficult to remove. DNA marking tools from Applied DNA are now being used on over a quarter of all the cash being moved to and from banks in the U.K., which suffers the highest rate of cash-in-transit crime in Europe.
As technologies such those being developed by Applied DNA become more popular, retailers will be able to harness a potential new weapon in the ongoing battle against theft—enabling a greater rate of conviction of the guilty and deterring crime.
About
Applied DNA Sciences
(APDN):
APDN is a provider of botanical-DNA based security and authentication solutions that can help protect products, brands and intellectual property of companies, governments and consumers from theft, counterfeiting, fraud and diversion. SigNature(R) DNA and smartDNA(R), our principal anti-counterfeiting and product authentication solutions that essentially cannot be copied, provide a forensic chain of evidence and can be used to prosecute perpetrators.