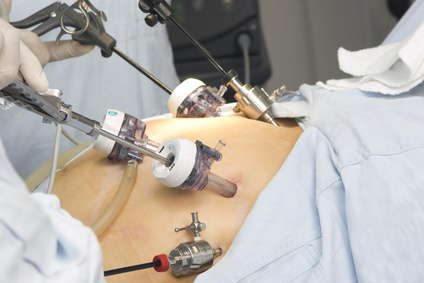 Two recent studies at Rome's Catholic University and the Cleveland Clinic suggest that weight-loss surgery can reverse and possibly cure diabetes. The studies compared results of drug therapy and stomach-reduction surgery on obese diabetics. Since both studies showed some dramatic results from the surgery, doctors are now saying that the operation should be performed on more people sooner and not considering it a last resort.

In one study, most patients were able to stop taking insulin and other diabetes drugs shortly after the operation and most showed improvement in their cholesterol and other heart risk factors. Many were able to maintain these results for two years while none treated with medicine alone could do it.

"With more than one-third of Americans obese and more than 8% with diabetes—a major cause of heart disease, strokes and kidney failure—gastric bypass surgery is being touted as the new miracle 'cure' for chronic disease—which is horrifying," say boomer generation health experts Dian Griesel, Ph.D., and Tom Griesel, authors of the new books TurboCharged: Accelerate Your Fat Burning Metabolism, Get Lean Fast and Leave Diet and Exercise Rules in the Dust (April 2011, BSH) and The TurboCharged Mind (January 2012, BSH). "Some doctors even think it should be renamed 'diabetes surgery.'"

"Virtually all diabetes and most other chronic diseases can be eliminated with diet and lifestyle changes," add the Griesels. "People are unwilling to make necessary changes and therefore need to resort to medical intervention. All drugs have side effects and are often not very effective. That seems to make gastric surgery even more attractive. Yet a diet of proper fresh, whole, natural foods has been shown to eliminate the occurrence of diabetes and other chronic diseases because it addresses their underlying causes."

SOURCE: http://turbocharged.us.com/the-new-cure-for-diabetes-obesity-heart-disease-strokes-and-kidney-failure/

About TurboCharged:

TurboCharged® is a groundbreaking 8-Step program that defies common weight-loss theories. It successfully delivers body-defining rapid fat loss, accelerates metabolism, and improves health and odds of longevity without gimmicks, supplements or special equipment. The TurboCharged Mind is an excellent companion book to the author's acclaimed rapid fat loss book, TurboCharged, or perfect as a standalone read. A series of supporting TurboCharged™ hypnosis downloads are available for sale via the book's website, which offers ideal guided meditations to support and direct self-hypnosis sessions for faster fat loss, greater health, reduced stress, and to quit smoking. For more information, log on to http://www.turbocharged.us.com.