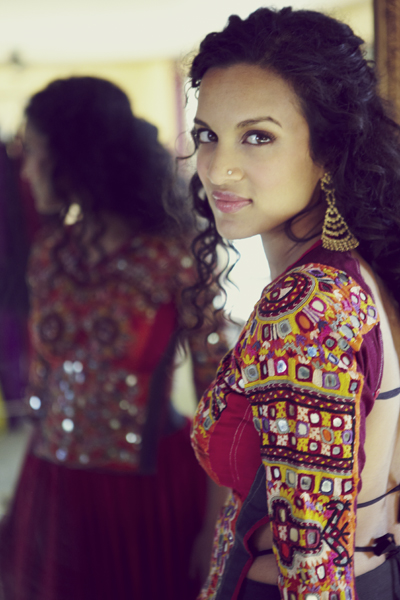 Anoushka Shankar breaks new ground as she brings together the passionate and diverse music of Spain with the vibrant, ancient forms of the Indian classical tradition. Tracing the Gypsies' musical journey from their homeland in Rajasthan, passing through Iran, Iraq and Armenia, and finally settling in Spain, Anoushka re-forges the link, separated by a thousand years, between Spanish and Indian music.
Anoushka has worked closely with the renowned Flamenco producer Javier Limón, immersing herself in the Spanish forms of flamenco, fandango, buleria and tango. Featuring a number of talented artists, the concert meshes Indian sitar and Spanish guitar with Hindustani vocals and gypsy cante. Flashing rhythms and intricate melodies dance together to create a new energy and a totally unique sound.
"She's one of the most gifted artists in her generation of Indian classical artists." -Los Angeles Times
Anoushka Shankar: Traveller – A Raga-Flamenco Journey
Sunday, April 22, 2012 at 4pm
Tickets: $33, $38, $45
A musical journey of a thousand years, traveling from India and into Spain, meshing Indian sitar and Spanish guitar with Hindustani vocals and gypsy cante. Anoushka Shankar's Traveller - A Raga-Flamenco Journey is an exciting exploration of two musical traditions: Spanish flamenco and Indian classical music.
"It was a love of the music that inspired me to bring together these two traditions", says Anoushka Shankar. "I've always loved flamenco and had a fascination for it. There's always been that pull towards something I find very similar in flamenco to what I cherish in Indian classical music: a kind of uninhibited musicality in expression, whether it's a solo voice, a sitar or a guitar."
Sitar player and composer Anoushka Shankar is one of the leading figures in World Music today. She is deeply rooted in Indian classical music, having studied exclusively with her father, the legendary Ravi Shankar, from the age of nine. Thriving as a composer, she has been exploring fertile ground in the crossover between Indian music and a variety of genres including flamenco, electronica, jazz and Western classical music. Among her various accolades she has been twice-nominated for a Grammy Award and is the youngest and first female recipient of a House of Commons Shield from the British House of Parliament in 1999.
Anoushka Shankar began performing at the age of thirteen and by the age of fifteen she had already performed at the iconic Carnegie Hall. Before turning twenty, she made three classical Indian sitar records for Angel/EMI under the guidance of her father, and established herself as one of the foremost classical sitarists on the world's stage.
In 2011 Anoushka has signed to the prestigious classical music label Deutsche Grammophon Records, and has released her sixth album, Traveller, to critical aclaim. This is the third in a series of explorative albums from Anoushka, following 2005's hugely-successful, self-produced Rise and 2007's Breathing Under Water, a unique collaborative venture between Anoushka and multi-instrumentalist and composer Karsh Kale.
Over the years Anoushka has maintained active, creative careers outside of music: in 2002 she authored the book Bapi: The Love of My Life, a biographical portrait of her father, and has served as columnist for prestigious publications like New Delhi's First City magazine and the Hindustan Times. She earned a Best Supporting Actress nomination from India's National Film Awards for her role in Dance Like a Man in 2004.
Today, from her home in London, where she lives with her husband and son, Anoushka's career reflects her aim to constantly stretch herself creatively. As multi-award winning musician Nitin Sawhney wrote in the sleeve-notes of Traveller, "no one embodies the spirit of innovation and experimentation more evidently than Anoushka Shankar."