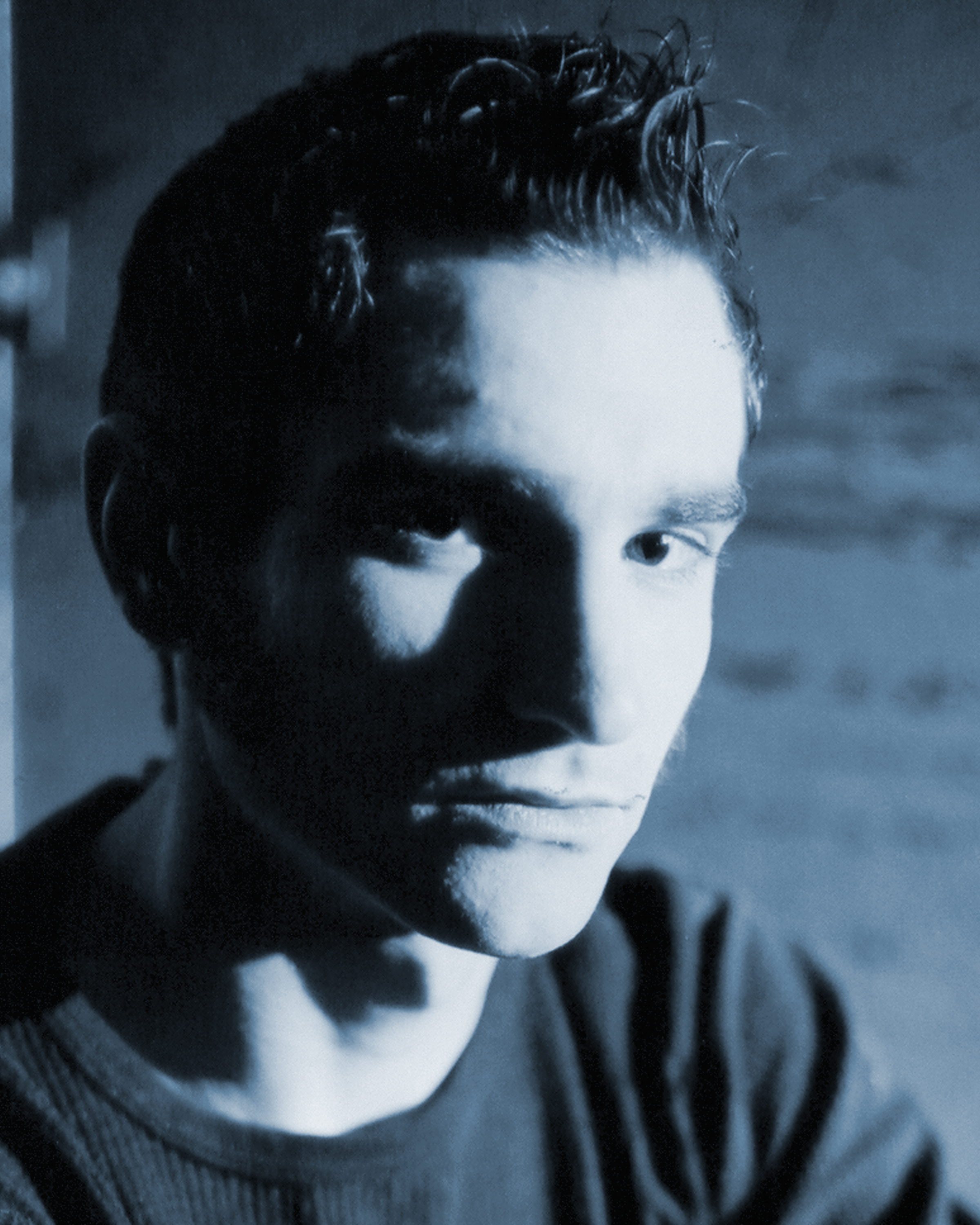 Be there for the birth of, not one, but four new ballets created as part of the intensive 3-week process of the National Choreographers Initiative. Artistic Director Molly Lynch has invited four choreographers of note - Brian Enos, Heather Maloy, Peter Pucci, and Paula Weber - as well as sixteen professional dancers from ballet companies across the country, to participate. The project culminates in a public performance, NCI Discovery `11 that showcases the excitement of these four new creations.

4 Choreographers Chosen for 2011 National Choreographers Initiative

NCI Discovery `11
Saturday, July 30, 2011 at 8pm

Irvine Barclay Theatre - 4242 Campus Drive, Irvine CA 92612
Tickets: $30
949-854-4646 | www.thebarclay.org

The 8th annual National Choreographers Initiative will take place this summer from July 11-29. During the three weeks of intense creative effort at the dance studios of University of California, Irvine, teams of choreographers and professional dancers will produce new dance works culminating in a public performance of NCI Discovery at Irvine Barclay Theatre on Saturday, July 30 at 8pm.

The choreographers invited by Artistic Director, Molly Lynch, come from a variety of backgrounds and are leaders in the dance community. The choreographers invited to participate this summer are: Brian Enos, Heather Maloy, Peter Pucci, and Paula Weber. [bios follow]

The process for the National Choreographers Initiative begins with a three-week rehearsal period that takes place in the dance studios at the University of California, Irvine, culminating in a public performance, NCI Discovery, on July 30, 2011 at 8pm at Irvine Barclay Theatre. During the three weeks of intense creative effort, choreographers and dancers will produce 4 new dance works. Each choreographer is given complete freedom to choose the style and theme of the work. Artistic Directors from dance companies around the country have been contacted for their input and involvement and will be invited to preview the new works for possible inclusion in their company's repertoire. [The choreographers retain the right to promote and license the works they have created to other companies.]

Since its inception in 2004, 28 choreographers have been invited to create new work. Seventeen of those works have gone on to be performed with various companies around the country.

Choreographers:

Brian Enos, from San Francisco, CA, has been making dances since age 14 and has been described as "a wonder kid of contemporary ballet." At age eighteen, while still a student in the Houston Ballet Academy, Enos was invited by Ben Stevenson, O.B.E. to create his first work for The Houston Ballet. He has since gone on to create works that have been performed both nationally and internationally for companies such as Hubbard Street Dance Chicago, Ballet Met, DanceWorks Chicago, Ballet Austin II, Chicago Ballet, Hubbard Street 2, Momenta, and the University of Chicago. Enos was named "Best up and coming choreographer" by the Houston Press in 2001 and was also a winner of the annual Hubbard Street 2 International Choreographic Competition in 2000. As a dancer, he spent several years performing with The Houston Ballet before embarking on an eight year career with Hubbard Street Dance Chicago.

Heather Maloy received her training at the North Carolina School of the Arts (NCSA). She began her professional career when she joined the North Carolina Dance Theatre (NCDT) at the age of seventeen. Maloy stayed for thirteen years, dancing principal and soloist roles and made guest appearances with BalletMet and Tampa Ballet. She excelled in works by George Balanchine, Salvatore Aiello, Paul Taylor, Alvin Ailey, William Forsythe, David Parsons and Alonzo King. Mentored by Aiello, Maloy choreographed her first professional work when she was only nineteen. After his death, his successor, Jean Pierre Bonnefoux, commissioned her to create five more pieces for NCDT and brought her work, Couch Potatoes, to the Joyce Theatre in New York City, where it was received with great success. Maloy has created premieres for the Chautauqua Ballet, Nashville Ballet, and the Wake Forest and Jacksonville College Dance Departments. She was chosen from a nationwide competition to participate in Central Pennsylvania Youth Ballet's Choreoplan 2002. Recently she placed 1st in round one and 3rd overall in the national 21st Century Choreography Competition sponsored by Ballet Nouveau Colorado. She was also honored to return to NCSA to create a new work for the spring Dance program in 2008 and to stage her work le Suil Go. for their 2007 alumni performance in Manteo, NC. She has been living in Asheville, NC since 2003, where she founded the summertime dance company Terpsicorps Theatre of Dance as a vehicle for her work and the work of Salvatore Aiello. As a staff of one, she has done the job of both artistic and managing director as well as choreographing the majority of the company's repertoire for its two yearly productions.

Peter Pucci was born and raised in Baltimore. He graduated from the North Carolina School of the Arts with a BFA. For nine years he was a member of Pilobolus Dance Theatre, where he served as principal dancer, co-choreographer, and rehearsal director. Since 1986, Peter has directed and choreographed for his company Peter Pucci Plus Dancers. Since its founding, the company has performed annually in New York City, including five appearances at the Joyce Theater, and has toured extensively throughout the United States and Europe. Peter has created movement for many theatrical productions including Sam Shepard's The Late Henry Moss produced by The Signature Theater in New York and The Magic Theater in San Francisco. Peter has also created movement for industrials, fashion shows, commercials, videos, film, television, skaters, opera and several dance segments for the children's television program Bear in the Big Blue House. In addition to creating over 50 repertory works for PP+, Peter has choreographed ballets for numerous ballet and modern dance companies both in the US and abroad, including Alberta Ballet, Ballet Arizona, Ballet Met, Ballet Pacifica, Colorado Ballet and Pittsburgh Ballet. In 1990, Peter became the first recipient of the Samuel H. Scripps Humphrey/Weidman/Limon Fellowship, a choreographic commission awarded by the American Dance Festival. Peter is also the winner of an Absolut Joffrey Award for Choreography and two Choo-San Goh Awards for Choreography.

Paula Weber received her Bachelor of Arts degree in Dance from Butler University and her Master of Fine Arts degree in Dance from Smith College. She has studied ballet with such masters as Maria Tallchief, Jean Paul Comelin, Dermot Burke, Basil Thompson, Larry Long, Marjorie Mussman and Maggie Black. During her professional career, Ms. Weber performed solo and principal roles in works that include Swan Lake, Giselle, Romeo and Juliet, Coppelia, and contemporary works by George Balanchine's, Agnes DeMille, John Butler and Alvin Ailey. She has worked with many choreographers such as Bill T. Jones, Laura Dean, Charles Moulton and Kevin Jeff. She has been a member of the Milwaukee Ballet, Lyric Opera Ballet of Chicago, Chicago Ballet and the Indianapolis Ballet Theatre, and guest artist with the Hartford Ballet. She is currently a member of the Wylliams/Henry Danse Theatre and is a principal dancer/ballet mistress with the Albany Berkshire Ballet. In 1996, Ms. Weber was invited to be a guest instructor of ballet for the Shenyang Conservatory of Music, Shenyang, China, making her the second American ballet master to visit that conservatory. Ms. Weber was the recipient of the 2001 Muriel McBrien Kauffman Excellence in Teaching Award presented to her by the Conservatory of Music and Dance, University of Missouri-Kansas City. Of most recent acclaim, Ms. Weber choreographed Toccata e due Canzone for the Kansas City Ballet, and a successful Carmina Burana for the Kansas City Ballet and the Albany Berkshire Ballet, Albany, NY.