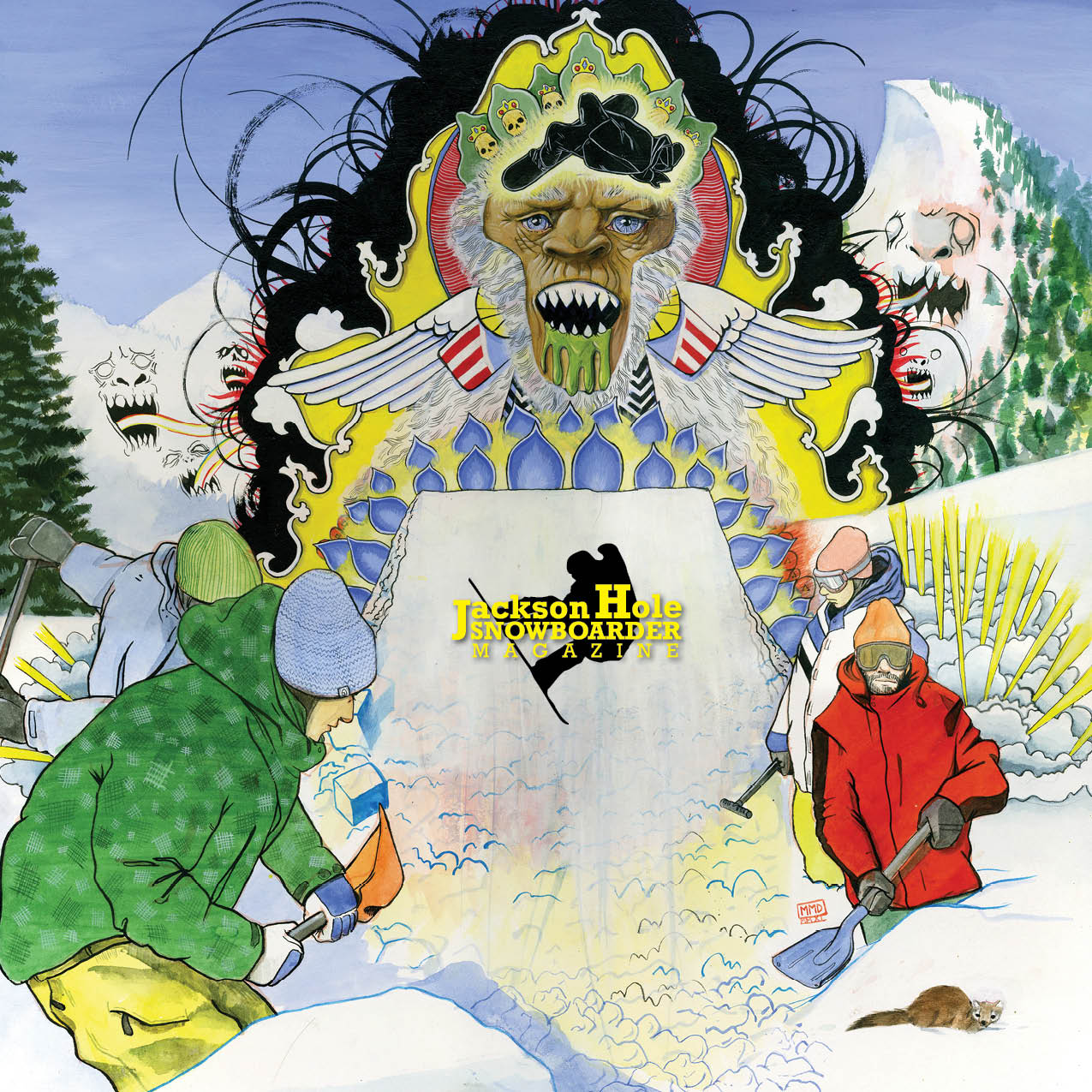 Jackson Hole, Wyoming - Planet Jackson Hole, Inc., publisher of the regional alternative weekly newspaper, JH Weekly, and other niche publications has purchased the Jackson Hole-based Iconic Industries, LLC which publishes the stylish annual magazines, Jackson Hole Snowboarder and Jackson Hole Golfer.
Iconic Industries was founded by Jackson Hole local filmmaker, photographer and snowboarder, Jesse Brown along with partners Kristen Joy (art director) and Michael Bills (managing editor and sales for JH Golfer.) Jackson Hole Snowboarder was first published seven years ago and quickly became the premiere snowboard magazine in the Jackson Hole region. The magazine focuses on world-class athletes like Travis Rice and high quality image galleries. Along with the launch of the magazine came the annual JH Snowboarder Release Party held each January featuring national touring bands and musicians.
Jackson Hole Golfer began four years ago as Jackson Hole broke ground on its fourth world-class golf course, Shooting Star. "Our goal is to capture the beauty, people and spirit of the Jackson Hole and Teton Valley golfing communities. We provide information and insight into courses, local golf pros & legends, youth in golf and community events, ... " explains Bills. The magazine is distributed each June, just in time for a round of golf on some of the best courses in the country.
The JH Weekly team plans to use synergies from it's multiple publishing endeavors to enhance distribution and visibility of the newly acquired publications. "I have always admired Jesse and his team. Both of these publications were attractive to us because they are so unique and defy the status quo." said Mary Grossman, president of Planet Jackson Hole, Inc. and publisher of JH Weekly. "I thought they would really complement the titles we already publish."
Both magazines are free and are noted for the small, square high-quality format including beautiful Spot UV gloss galleries within.
Planet Jackson Hole, Inc. also publishes the biannual Jackson Hole at Night: An insider's guide to nightlife in the Tetons, JH Review (an annual art and literary journal) and owns the popular local deal site, Halfoffjh.com. JH Weekly is locally owned and a member of the AAN (Association of Alterntaive Newsmedia) the AWN (Alternative Weekly Network), the NNA (National Newspaper Association) and is an associate member of the WPA (Wyoming Press Associaion.)
For more information, please contact:
Mary Grossman, Planet Jackson Hole, Inc.