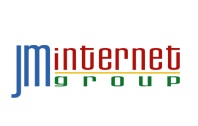 Fremont, CA - The JM Internet Group (web: jm-seo.org), a leader in providing Search Engine Optimization (SEO) and Social Media classes online, is proud to announce their new tutorial post on YouTube about getting Authorship/Rich Snippets in Google search results. The video shows viewers step-by-step how to crosslink their website to their Google+ profile, thus get their picture in Google search results. The video also explains what the Rich Snippets Tool is and how to use it in attaining this new highly sought out Authorship feature everyone wants to attain in Google SEO searches.
"Getting your picture to appear next to Google search results is becoming more and more popular in the social media marketing arena," said Jason McDonald, Senior Director of the JM Internet Group. "I made this short video tutorial to help people understand how to get their picture on Google searches by crosslinking their website to their Google+ profile, and how to use the free Rich Snippets tool to ensure they've done it succesfully."
To watch this exciting new video go to:
Learn more about Social Media Marketing
The JM Internet Group offers online paid training seminars on Social Media Marketing, including YouTube marketing. In this in-depth three class webinar series on social media marketing, you can learn the best practices for social media marketing including Facebook, Twitter, YouTube, marketing strategies. Listen to your customers, as well as participate in a conversation with your customers. Master the in's and out's of social media as part of your larger Internet media strategy.
See More YouTube Videos and Tutorials on SEO Marketing by the JM Internet Group
The JM Internet Group has produced dozens of helpful videos and tutorials about Search Engine Optimization, Social Media, AdWords, YouTube Marketing, Google+, and many, many other Internet Marketing topics.
About JM Internet Group
The JM Internet Group provides SEO, Social Media Marketing, and Google AdWords training and courses for busy marketers and businesspeople. Online search engine optimization training helps explain keywords, page tags, link building strategies and other techniques needed to climb to the top of search engine rankings for Google, Yahoo, and Bing. The teaching methodology is hands on, with live examples and discussions, taught from the convenience of each student's computer.
Contact:
JM Internet Group, Media Relations
Web. http://www.jm-seo.org/
Email. jm.internetgroup@gmail.com
Tel. +1-510-713-2150