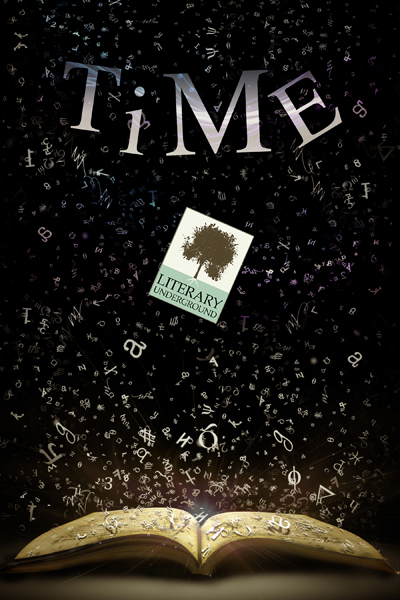 A time-themed anthology by
The Literary Underground
went online today, becoming available for download or perusal online. The collection includes short stories from eleven authors, each with a different perspective on the nebulous concept of
time.
From The Literary Underground's description:
As an anthology, Time is the collection of work written by award winning authors who all possess the talent, determination, and passion to bring to life the jumbled ideas contained within and present them in an entertaining and professional manner.
Included in the anthology is J.M. Lee's piece,
Sheep for Insomniacs
, an experimental piece focusing on the ineffective life-choices made by a young man lost in existential post-college malaise. Obsessive compulsive counting, insomnia and clock-watching provide the context as the reader is dropped into the timelessness of night-owl life, following the narrator through the conundrums of emotional repression, friendships of convenience, and the search for the magic number.
Sheep for Insomniacs
and the rest of this intriguing anthology can be read online at
Smashwords
.
J.M. Lee can be found online at www.joeyverse.com and @joeyverse on Twitter.