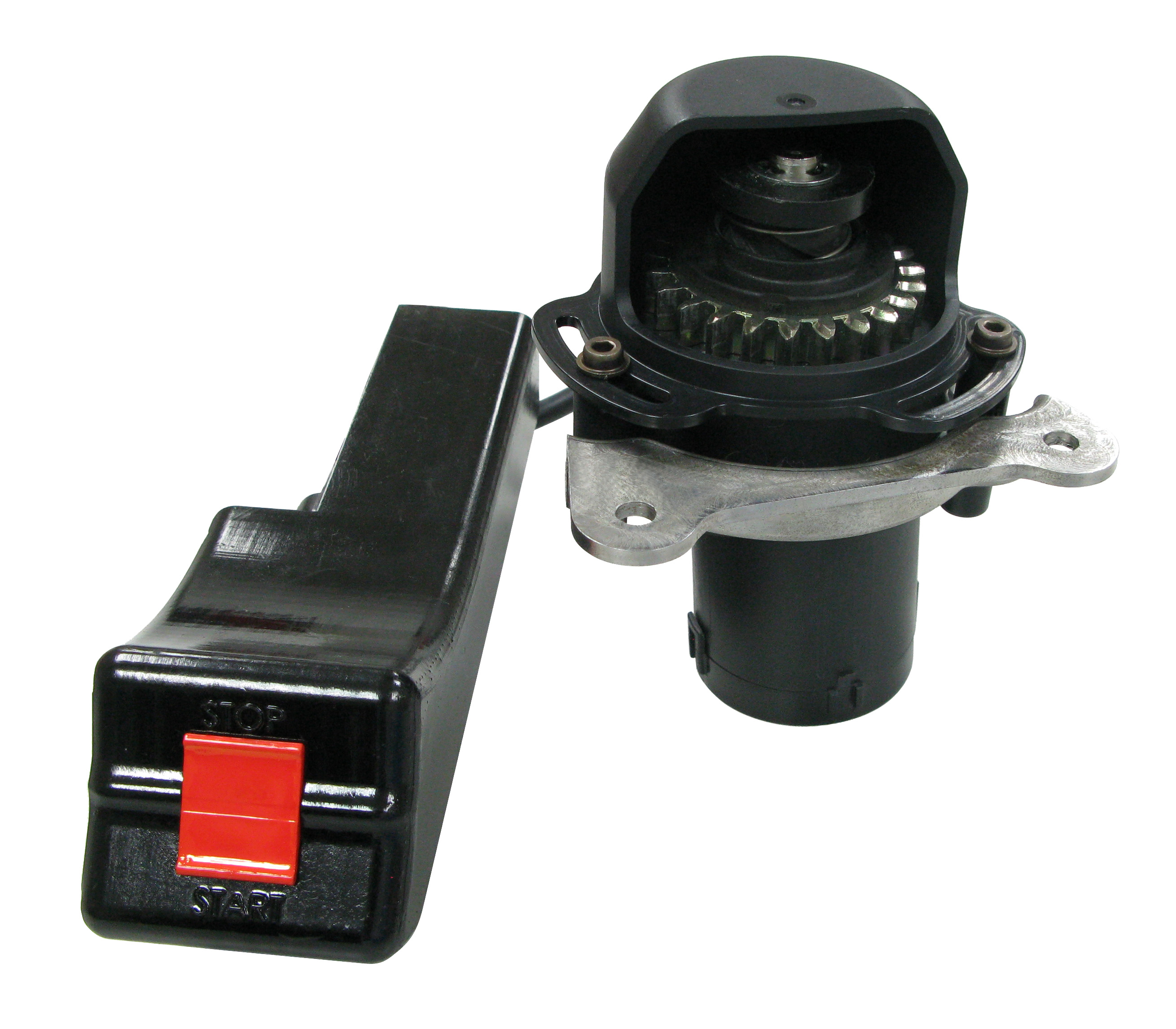 Hong Kong -- Johnson Electric today announced a revolutionary new engine starter system for walk behind lawn mowers. This new addition to the PowerPod TM electric starter product line is designed to provide an alternative to the conventional pull-string starter method, without the cost of adding a battery. This is accomplished by a temporary connection to an AC power outlet. In addition to enhancing ease-of-use, this new product improves first time starting.
The PowerPod-WB brings technology innovation to the walk behind mower industry by supplementing traditional pull string starters, to deliver comfortable and physical stress free starting. This starter is driven by a high voltage DC motor, powered from an AC outlet. This new starter also incorporates a unique bushing to reduce starting noise and includes a water proof seal and a stable-engagement pinion. The engine mounting and safety guard can be customized for any engine.
"The PowerPod-WB is designed to provide effortless starting of walk behind lawn mowers," said Jim Dick, Johnson Electric's senior vice president of Strategic Marketing. "This product innovation allows lawn mower designers to cost effectively add an electric starting option," he added.
For more information on PowerPod-WB, e-mail sales@johnsonelectric.com
About Johnson Electric Group
The Johnson Electric Group is the world's leading provider of innovative motion systems and components for automotive applications, domestic equipment, office equipment, industrial products, consumer products and medical devices. The Group is headquartered in Hong Kong and has over 40,000 employees in 23 countries. Innovation and product design centers are located in Hong Kong, China, Switzerland, Germany, Italy, Israel, Japan, UK and the USA. Production centers are located in China, Switzerland, Italy, Poland, Hungary, USA, Brazil, India, Argentina and the UK. Johnson Electric Holdings Limited is listed on the Hong Kong Stock Exchange (code 179).