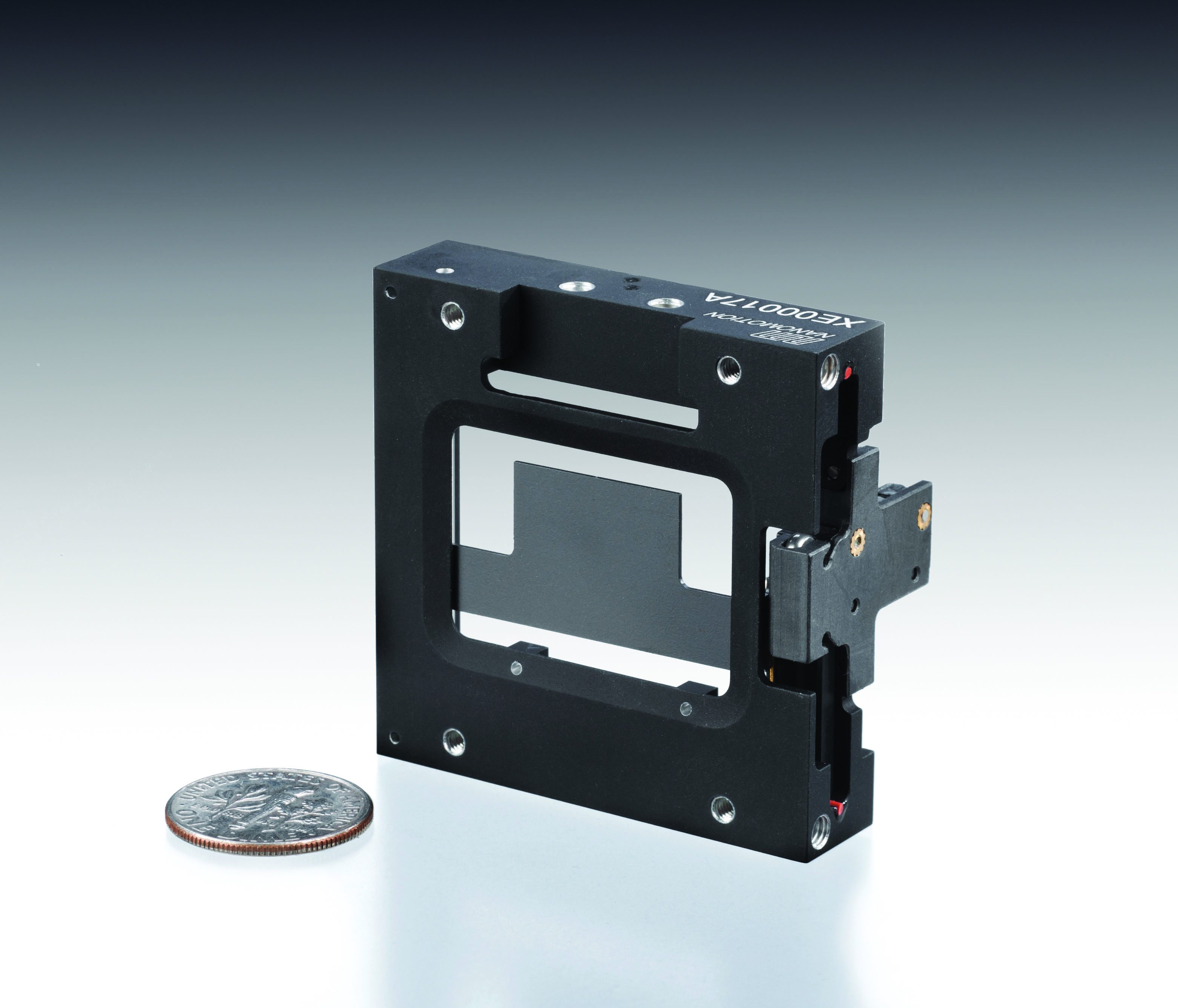 Johnson Electric's linear and rotary piezo shutter products

Johnson Electric's linear and rotary piezo shutter products
Hong Kong – Johnson Electric today announced linear and rotary piezo shutter products optimized for defense applications such as NUC (non-uniformity correction) and filter changers. Launched under the Nanomotion brand, these shutters feature unique direct drive piezo technology with closed loop control, delivering silent operation and low EMI / RFI profiles. Innovative mechanical design creates the closest back-working distance and does not conflict with the footprint of the video assembly. These Nanomotion piezo shutters have the best SWaP (size, weight and power) performance for in-flight, head mounted or hand held devices. The linear and rotary shutters are ASIC closed loop controlled to maintain precision positioning of the shutter. The control electronics can be supplied as a PCBA or components for system integration.
"These Nanomotion products represent the state-of-the-art in shutter technology," said Jim Dick, Johnson Electric's senior vice president of Strategic Marketing. "Silent and low EMI devices are essential to prevent detection in the field," he added.
For further information, please visit www.johnsonelectric.com or e-mail sales@johnsonelectric.com.
About Johnson Electric Group
The Johnson Electric Group is the world's leading provider of innovative motion systems and components for automotive applications, domestic equipment, office equipment, industrial products, consumer products and medical devices. The Group is headquartered in Hong Kong and has over 40,000 employees in 23 countries. Innovation and product design centers are located in Hong Kong, China, Switzerland, Germany, Italy, Israel, Japan, UK and the USA. Production centers are located in China, Switzerland, Italy, Poland, Hungary, USA, Brazil, India, Argentina and the UK. Johnson Electric Holdings Limited is listed on the Hong Kong Stock Exchange (code 179).