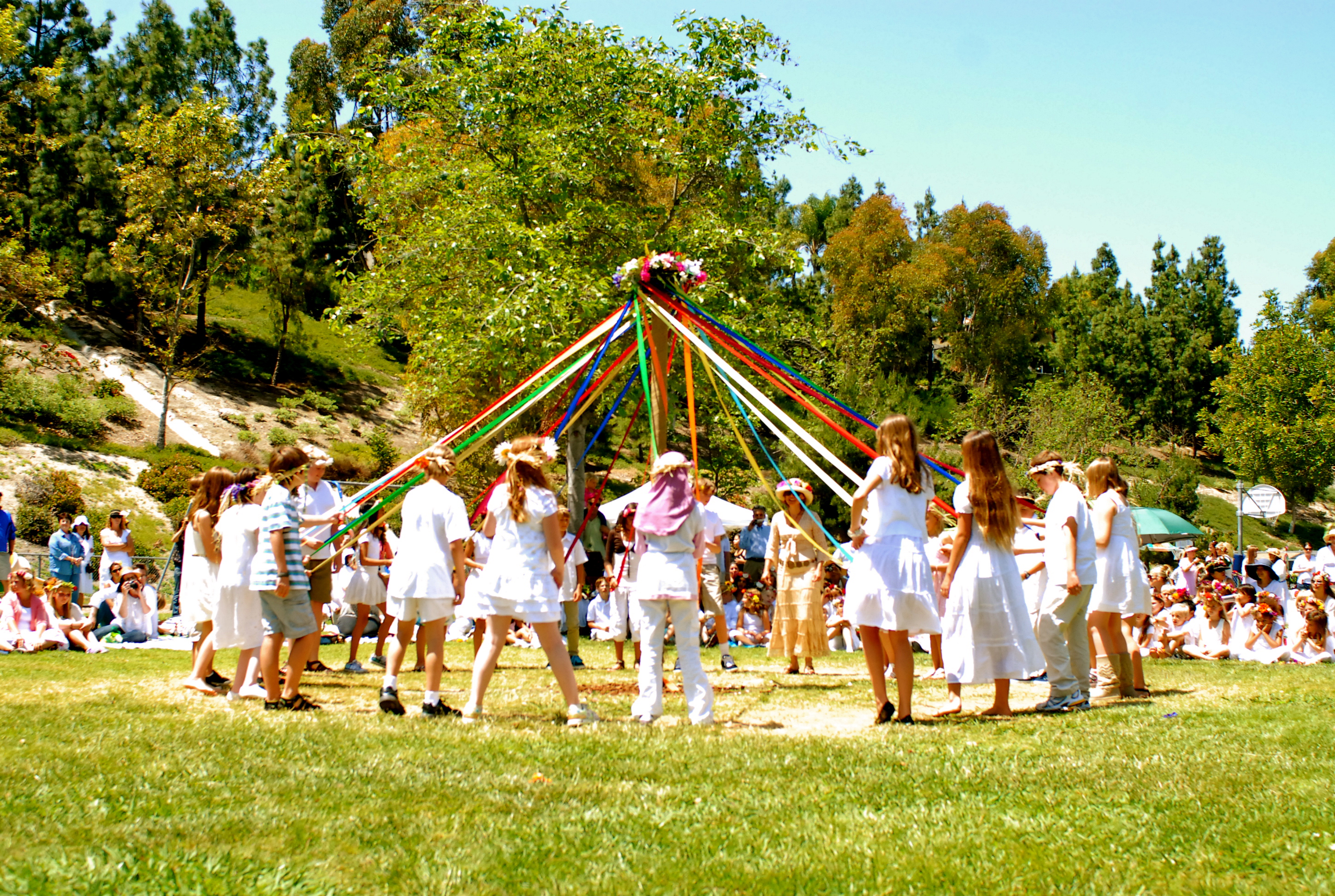 On Friday, May 4th, Journey School, a public Waldorf charter school in Aliso Viejo will celebrate the return of spring with their annual May Day celebration.
The school gardens are blooming as if to usher in one of the school's happiest and biggest community events of the year. The festivities include live music, dancing and the crowning of the May Day King and Queen--chosen by a hen named Polly who decides which lucky boy and girl gets this honor.

Over 200 children, from grades first through eighth, dressed in white and adorned with floral wreaths perform dances around the May Pole presenting traditional and culturally historic dances they have learned about through their studies, while weaving together ribbons in spring colors.
The family-oriented event includes a hearty potluck lunch and the timeless craft of floral wreath making. Young and old alike will be adorned with colorful crowns made from fresh flowers.

Journey is a twelve year old school that celebrates the changing of the seasons through festivals such as May Day. Using Waldorf curriculum, teachers at Journey strive to instill in children a wonder for the natural world.

Event begins at 10:15 a.m. Best time for photographs/footage is from 10:30 a.m. to 11:30 a.m. To reserve a parking space please call media contact. Event is not open to the public; Journey family and friends only. Interviews available with school administrator, faculty, parents and students.