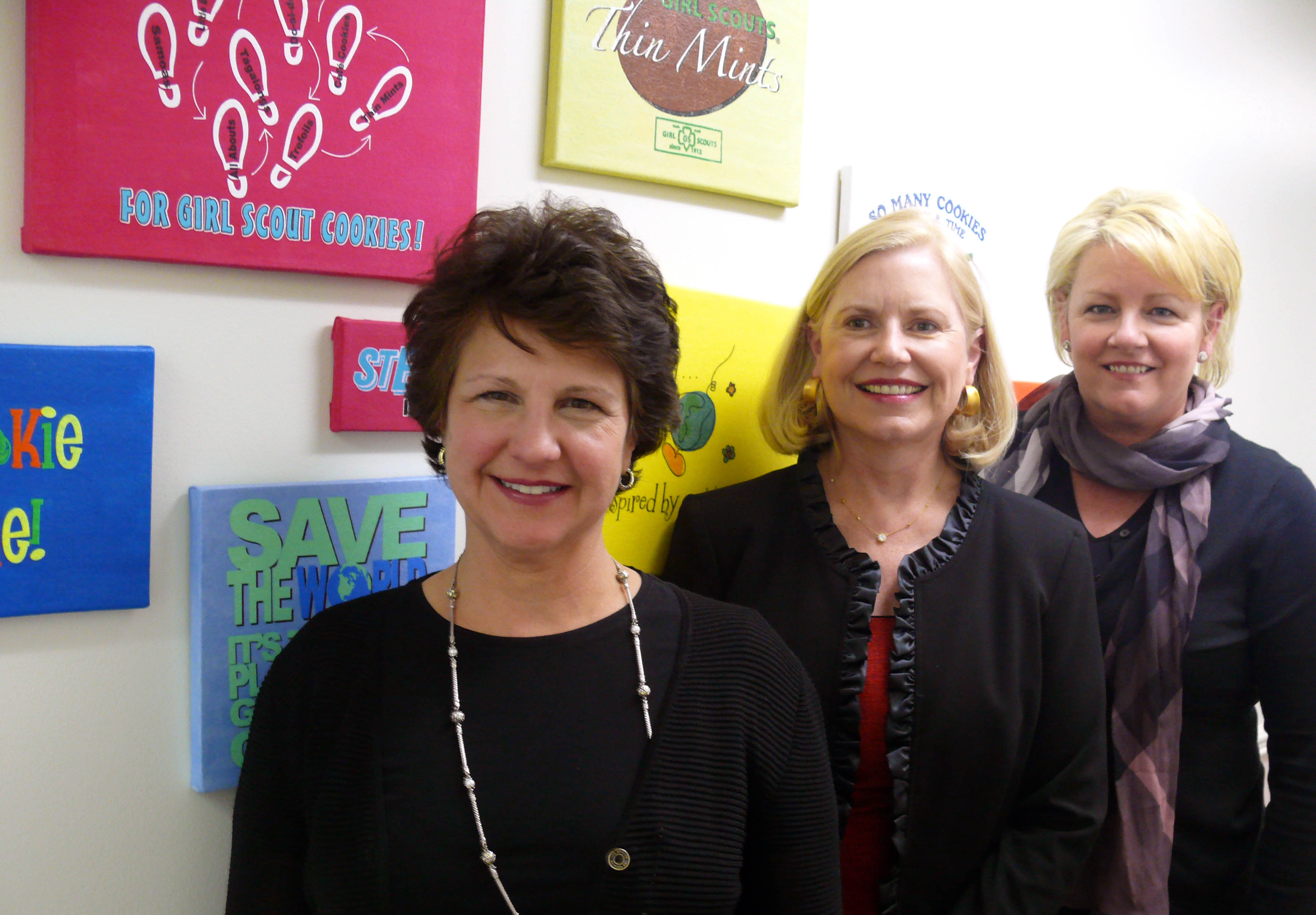 The women of the Juliette Low Leadership Society (JLLS) recently launched the 2011 JLLS Sponsorship Campaign. Patty Cappy, Sponsorship Chair, with Honorary Chair Ann Halligan and dedicated committee members will begin work immediately in recruiting community-minded businesses and individuals to sponsor JLLS and to attend the annual Celebration Luncheon in April.

Monies raised by the Juliette Low Leadership Society fund a variety of Girl Scout leadership programs and higher education scholarships for girls in the Tulsa area and across eastern Oklahoma. "Since 1992 our members have served as visible advocates, donors, and mentors who promote the education and character building of the girls in eastern Oklahoma," says Patty Cappy.

Sponsorship committee members include: Diane Benien, Patty Cappy, Margo Dunbar, Ann Graves, Tracy Kyle, Sally Lippe, Marcia Lybarger, Sharon McElroy, Julie Mundt, Ruth Nelson, Vani Singhal, and Randi Wightman.

The JLLS Celebration Luncheon will take place on Wednesday, April 27, 2011 at Southern Hills Country Club. A reception is scheduled to begin at 11:00 a.m., followed by the luncheon at 11:30 a.m. Dr. Roni Cohen-Sandler, clinical psychologist, author and speaker, is slated to speak. She specializes in the issues of women and adolescent girls and will share her unique tools for decoding girls' behavior and being a catalyst to foster self-esteem, well-being and success in the young women of tomorrow.

Sponsorship levels range from $750 to $25,000. For more information about the Juliette Low Leadership Society and how to become a Sponsor or Member of the Juliette Low Leadership Society, contact Paula Hubbs, Fund Development Specialist of Girl Scouts of Eastern Oklahoma, at 918-745-5201 or phubbs@gseok.org.