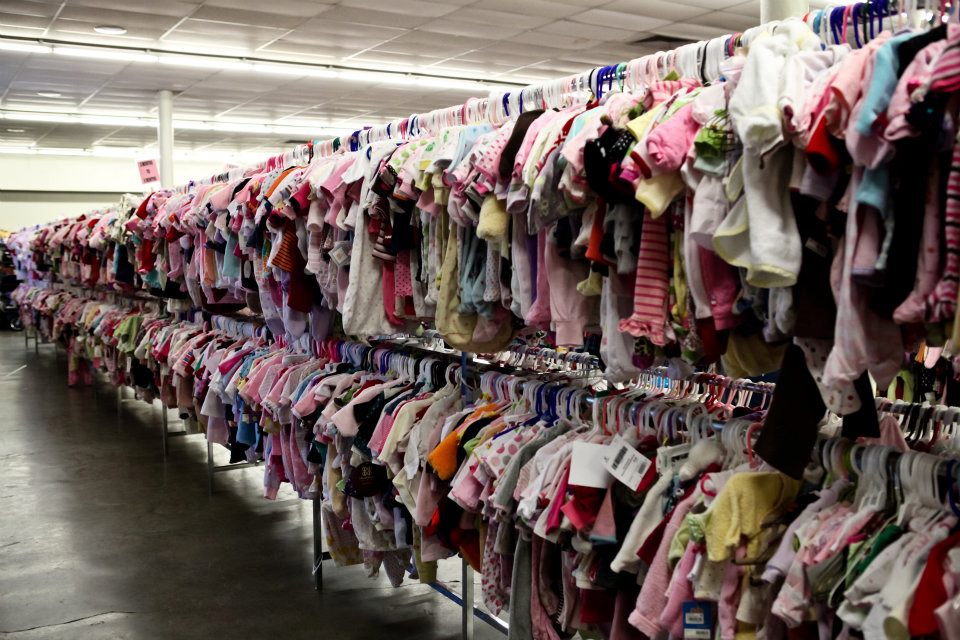 Odessa, Texas – Commodity prices increased around the world in 2011, leading to hikes in everything from food, gas and water. Food cost rose to 6 percent in 2011 and will likely increase at least 2 percent more in 2012 as the costs to harvest, transport, and store food will increase. With the cost of living increasing, local families are looking for ways to save money. Just Between Friends Odessa/Midland (JBF) is stepping in to provide an opportunity to earn quick cash and save money at their spring community consignment event coming up March 2-March 3.
Just Between Friends is run by one mom and provides a chance for families to "turn their clutter into cash". By selling their new and gently used children's and maternity items, local families can make money from items they no longer need. It's an easy way for families to earn the money as thousands of shoppers also save money.
As a consigner at JBF Midland/Odessa, families can price their own items using a free and easy online bar coding system. Then they earn 65 percent of their sale price, with volunteers for the event earning up to 70 percent. Families make money while also clearing their home of unnecessary clutter.
JBF has established a reputation as a safe and fun event where families can save typically between 50 and 90 percent on thousands of items, like children's and maternity clothing, baby equipment, furniture, DVDs, toys, and much, much more.
JBF of Midland/Odessa is gearing up for its big spring event to help local families clean out and cash in.
When: Thursday, March 1 – 9 a.m. – 1 p.m. – Drop off
Thursday, March 1 – 3 p.m. – 10 p.m. Pre- Sale
Friday, March 2 – 9 a.m. – 6 p.m.
Saturday, March 3 – 7 a.m. – 2 p.m. - Half-Price Sale
Where: Ector County Coliseum Building G, 4201 Andrews Highway, Odessa, Texas.
Admission: $2 Friday only
JBF Midland/Odessa donates all unsold items to local charity Casa De Amigos.
Shawna Wilfert is the mom who organizes the event. She is available for interviews as well as local moms who participate as consignors. We also have photos and video we can provide as well.
About Just Between Friends
In 1997, Just Between Friends was created in a living room in Tulsa, Oklahoma when Shannon Wilburn, a mother of two young children, and her friend Daven Tackett hosted a sale, while inviting 17 friends to be consigners. Promoted only in their neighborhood, the gross sales reached approximately $2,000. That's when the idea caught on. Each season, a new, larger event was held. In 2003, Wilburn and Tackett formed Just Between Friends Franchise Systems, Inc., and began developing and selling franchises. Currently, Wilburn, now sole owner of Just Between Friends Franchise Systems, Inc., has 112 franchises in 22 states. JBF has received national attention on several national television shows including ABC News, Good Morning America, CNN, Headline News, Inside Edition and CNBC's The Big Idea. They have also been featured in The Seattle Times, St. Louis Post Dispatch, Sacramento Bee, LA Times, Daily Oklahoman as well popular websites www.sheknows.com and Disney website www.family.com and broadcast outlets in dozens of cities across the country including Dallas, Houston, Minneapolis, Denver and Seattle.