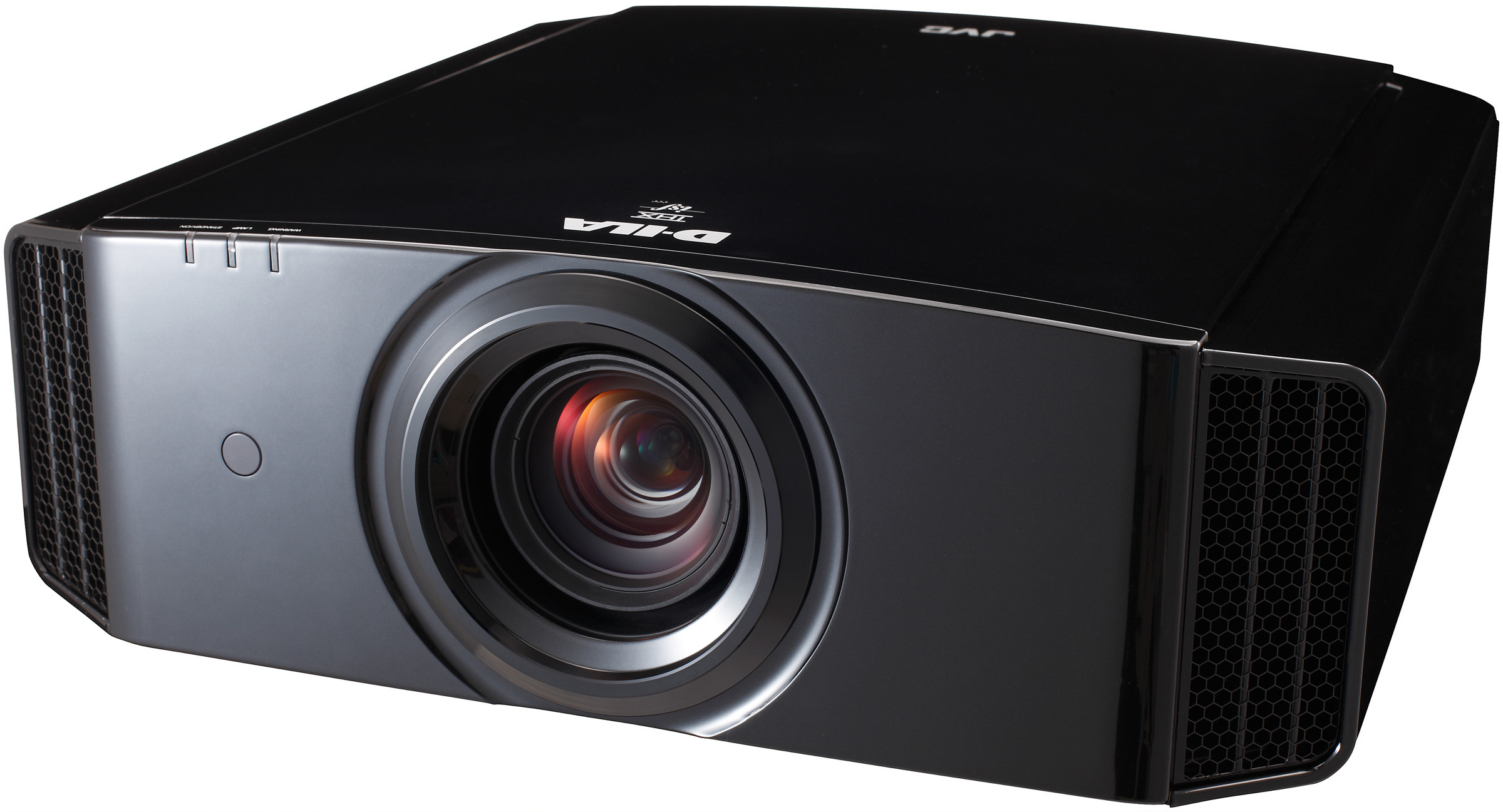 The first reviews of the new JVC Procision Series home theater projectors are in, and the consensus is that the 3D-capable 2011 models continue the series' reputation for outstanding performance.
The DLA-X3 is the entry-level model, and reviewers seem to all agree that it's a terrific value. Here's what they're saying:
ThePerfectVision
"Gorgeous deep blacks, aided by the ability to dial down the projector's light output via the multi-step iris and dimmed lamp mode allow me to get just the right combination of overall picture brightness along with deep, inky blacks."


"The JVC excels at delivering a super-sharp picture across the entire screen, even out to the screen corners."


"JVC's highly refined D-ILA imaging technology seems ideal for 3D, as this reasonably-priced entry level model delivers an enticing 3D image, along with excellent 2D high resolution imagery."


"The 3D image quality is comparable to that provided by the best 3D plasma HDTV flat panel sets out there (and better than what you'd experience in a commercial movie theater with typical passive polarized 3D glasses)..."
--David Birch-Jones, The Perfect Vision, January 26, 2011
Tekzilla
".a technology-packed design"


"for price and performance, and the features that it incorporates, it's pretty astounding what $4500 will get you."


".when you see the contrast of a D-ILA projector, like this JVC , how dark black is compared to some of those other projectors out there, it's eye candy .it's fun viewing."
-- Robert Heron, Tekzilla.com
Home Theater
"To say I was impressed would be an understatement. JVC has done a phenomenal job in its implementation of 3D with this freshman effort."


"I can honestly say I'm more impressed with the DLA-X3's 3D performance than any 3D I've ever seen at a commercial theater."


"With 2D playback, the DLA-X3 was one of the best projectors I've ever used."


"In the DLA-X3, it is truly amazing that JVC has been able to improve on their 2D performance and deliver exceptional 3D performance with their freshman effort, all at a price of $4,495."
--Kris Deering, Home Theater, May 2011
The step-up X7, which is THX 3D Certified, is also impressing the experts.
Sound + Vision
"A treat for the eyes."


"If you've become used to the inferior contrast ratio of most TVs and projectors, looking at the image created by the X7 will ruin all other displays for you forever."


"Skin tones, shades of red in lips, green grass, blue sky - all were wonderfully realistic."


"The JVC DLA-X7 is a staggeringly good projector. Its black level is among the best regardless of technology, but most important, this black level is achieved while simultaneously giving off bright whites."
--Geoffrey Morrision, Sound + Vision, April/May 2011
Home Theater
".this projector's 2D performance was subtly but noticeably improved in some important areas compared to my DLA-HD750."


"The DLA-X7 looked so sharp and detailed, and its 3D effects are so convincing, that it blows away what you'll see from most commercial Digital Cinema 3D."


"I bought the DLA-X7 as my new reference projector. My money's where my mouth is, and that, dear reader, is the highest recommendation I or anyone else can offer."
--Shane Buettner, Home Theater, May 2011
Big Picture Big Sound
"...the black level and contrast ratio are fantastic, far better than what you'll get with any other technology."


"It's simply an awesome image."
Geoff Morrison, Big Picture Big Sound, May 17,2011