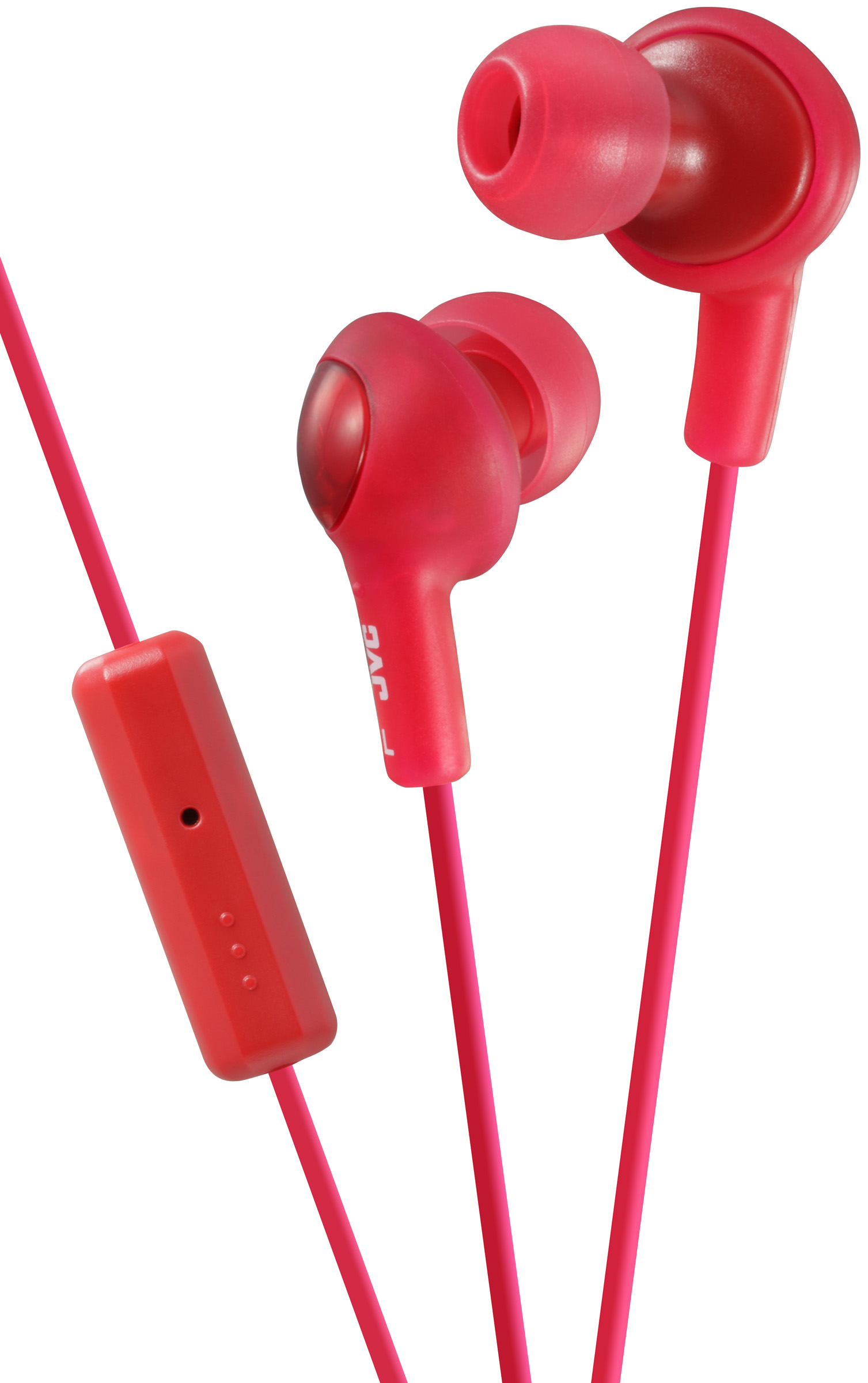 WAYNE, NJ -- Three new headphones from JVC hit the market early next month. The NEW entries include a new member of JVC's popular Gumy line of modestly-priced headphones, plus two new on-ear models, both with a unique three-way foldable design.

HA-FR6 Gumy Plus Inner Ear Headphones -- The new Gumy Plus features a one-button remote and microphone for use with iPhone, iPod, iPad and Blackberry devices that makes it easy to play, stop, skip and answer a phone call. The HA-FR6 also features a soft rubber body for a comfortable fit and 11mm neodymium driver units for great sound quality. What's more, it's availaible in eight colors – white, black, blue, green, orange, pink, red and violet.

The new HA-FR6 Gumy PLUS colorful inner-ear headphones will be available in October for $14.95

HA-S400 Foldable On-Ear Headphones with Carbon Nanotubes -- The new JVC HA-S400 on-ear headphones feature 30mm neodymium driver units with carbon nanotubes for the ultimate in crisp, clear sound. Other key features include soft-cushioned ear pads for comfort and sound isolation, a compact three-way foldable structure for portability, and a lightweight design with a soft headband for comfortable extended listening.

Carbon nanotubes diaphragms represent a breakthrough in headphone technology as the material provides a balance of strength and flexibility that cannot be matched by diaphragms made from metals or plastics. Paired with the neodymium driver units the nanotubes diaphragms enable the HA-S400 to deliver exceptionally crisp, detailed full-range sound.

The lightweight design and soft headband make the HA-S400 ideal for extended periods of use, while the unique three-way foldable structure makes the HA-S400 compact and portable. Additionally, the on-ear design helps to effectively block out background noise while also providing a comfortable fit with the soft cushioned ear pads

The new HA-S400 lightweight foldable headband headphones will be available in October in white or black for $39.95.

HA-SR500 Foldable On-Ear Headphones with Remote/Mic -- Designed for use on the go with smartphones and other mobile devices, the HA-SR500 features a one-button remote and microphone that can be used with iPhone, Blackberry and Android smartphones. The user-friendly in-line single-button remote control makes it easy to play, stop, skip and answer a phone call. A new "Smart Switch" makes the one-button remote and microphone compatible with most smartphones on the market without requiring a conversion cable.

The lightweight construction of the HA-SR500 not only makes them comfortable to wear, even for extended periods, it also means they can be carried easily when not in use. And thanks to a unique three-way folding design, the headphones can be folded in a variety of ways to fit conveniently into a bag.

The new HA-SR500 lightweight three-way foldable on-ear headband headphones in black or white will be available in October for $49.95.

About JVC Americas Corp.
Headquartered in Wayne, New Jersey, JVC Americas Corp. is a wholly-owned subsidiary of JVC Kenwood Corporation. JVC Americas distributes a complete line of video and audio equipment for the consumer and professional markets. For further product information, visit JVC's website.