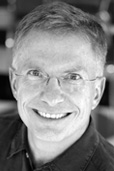 Deploying a smart grid takes brains. It also takes research, insight, and an understanding of the hopes, fears, needs and struggles of the many audiences that are impacted by emerging technologies and advances in energy management.

Here are a four key insights emerging from KSV's smart grid work that we've turned into basic best practices for our clients.

Technology Should Make Life Simpler. Cell phone. Television. DVR. Laptop. GPS. Our lives are filled with technology. While the concept of adding a smart system to a home is exciting to energy efficiency professionals, to the homeowner it can seem like just another piece of burdensome equipment. Customers don't want technology for technology's sake. To communicate the value of a smart grid system, we have to help them understand how it will simplify their lives, not add complexity.

Misperceptions Abound. Customers think they already know how to reduce energy use. Utility employees think they know the pros and cons that a smart grid represents. To educate an audience that feels it knows everything, you have to start slowly. Release information in stages, so it doesn't overwhelm. Surprise people with things they didn't know. Identify specific misperceptions and work to solve them.

A Feedback Loop is Critical. A smart grid initiative will alter the way that people live their lives. Simply providing customer service representatives with a script for when people call in is not enough. A real avenue to give feedback is a critical part of the adoption process for customers and employees alike. Be it an online forum where they can interact with each other and their provider, or proactive calls out to help homeowners spot opportunities for savings, you have to be willing to listen and respond. Bottom line: customers need to feel heard.

Create a Passionate Network of Believers. Your employees will have as many concerns and fears as your customers. They'll also be the ones out in their community, talking with homeowners and answering their questions. They need the right information to spread the right word. Engage them. Energize them. Inspire them. You'll be leveraging one of your best assets-a built-in network of passionate believers that will become the most important marketing tool you have.

About Kelliher Samets Volk
For over two decades, Kelliher Samets Volk has been solving energy marketing challenges and producing measurable results for our clients. Clients like National Grid, Vermont Energy Investment Corporation and Efficiency Vermont. We've helped them and many others synchronize with today's brand landscape, integrating strategy and creative execution across every channel, from offline and online advertising to social media and public relations.