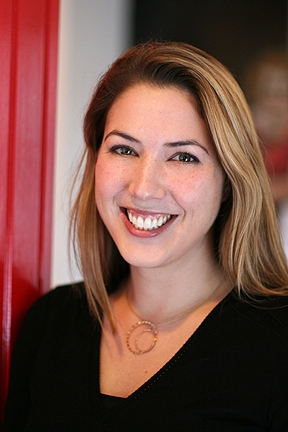 Burlington, VT - Kelliher Samets Volk (KSV), a marketing communications firm with offices in New York, Boston and Burlington, Vermont, welcomes Cassandra George to its team as a media buyer.

A 2004 graduate of Lake Forest College, George worked for the advertising agency GSD&M Idea City in Chicago as an associate media buyer, where her clients included companies such as AT&T, MasterCard, and BMW.

"We are extremely happy to have Cassandra as part of our team here at KSV," said Bob Smith, vice president at KSV. "Her enthusiasm for media and the market, teamed with her passion and experience as a buyer, will be a great match for KSV's clients."

George will focus on media buying for clients including Webster Bank and State Street.

About KSV
Kelliher Samets Volk is a marketing communications group with over 30 years of experience building brands and businesses. Founded in 1977, the firm employs more than 60 people at its offices in New York City, Boston, and Burlington, Vermont.