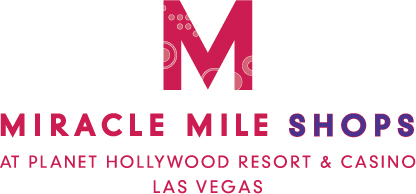 Tweet It: Order from the Diamond Menu at @Blondies54 at @MiracleMileLV @phvegas for a chance to win a real diamond now - Apr 30
Blondies Sports Bar & Grill, inside Miracle Mile Shops at Planet Hollywood Resort & Casino, offers guests a chance to win a diamond. Now through April 30, all patrons ordering cocktails off a special Diamond Menu get to choose a diamond out of a glass containing five real half karat diamonds amongst 5,000 impersonators. Blondies will send the stone to Designs by Zulema, where the jeweler will determine its authenticity. If the diamond is real, Designs by Zulema will set the diamond, free of charge, for the lucky winner.
Selections from the Diamond Menu include the Carrot Cake Martini, Silhouette Martini, Sex in the City cocktail, Bubble Martini and Dulche Leche cocktail. All drinks are priced at $15.
About Miracle Mile Shops:
Miracle Mile Shops at Planet Hollywood Resort & Casino is a 1.2 mile retail/entertainment complex at the heart of the famed Las Vegas Strip featuring 170 specialty stores, 15 restaurants and three live entertainment venues. The center is home to PBR Rock Bar & Grill, boasting a Strip-side location with excellent food, drinks and bull riding; H&M; Sugar Factory, the sweet shop adored by Hollywood's hottest celebrities; American clothing line and complete lifestyle brand Original Penguin; GUESS; Urban Outfitters; True Religion Brand Jeans; 15,000-square-foot bar and restaurant Cabo Wabo® Cantina; Las Vegas' very own Sin City Brewing Co.; Club Tattoo, featuring some of the best tattoo artists and body piercers in the nation; the first House of Hoops by Foot Locker in the city; as well as a multi-million dollar fountain show. Miracle Mile Shops is owned by David Edelstein and Aby Rosen, in conjunction with leasing and marketing consultant Robert K. Futterman & Associates LLC.
Miracle Mile Shops is open 10 a.m. - 11 p.m. Sunday – Thursday and 10 a.m. – midnight Friday – Saturday. For more information, call (888) 800-8284 or visit www.miraclemileshopslv.com. Keep up with the latest Miracle Mile Shops news via Facebook, Twitter and YouTube.
For More Information
Brad Seidel / Wendy Sloan
Kirvin Doak Communications
(702) 737-3100
bseidel@kirvindoak.com / wsloan@kirvindoak.com
###