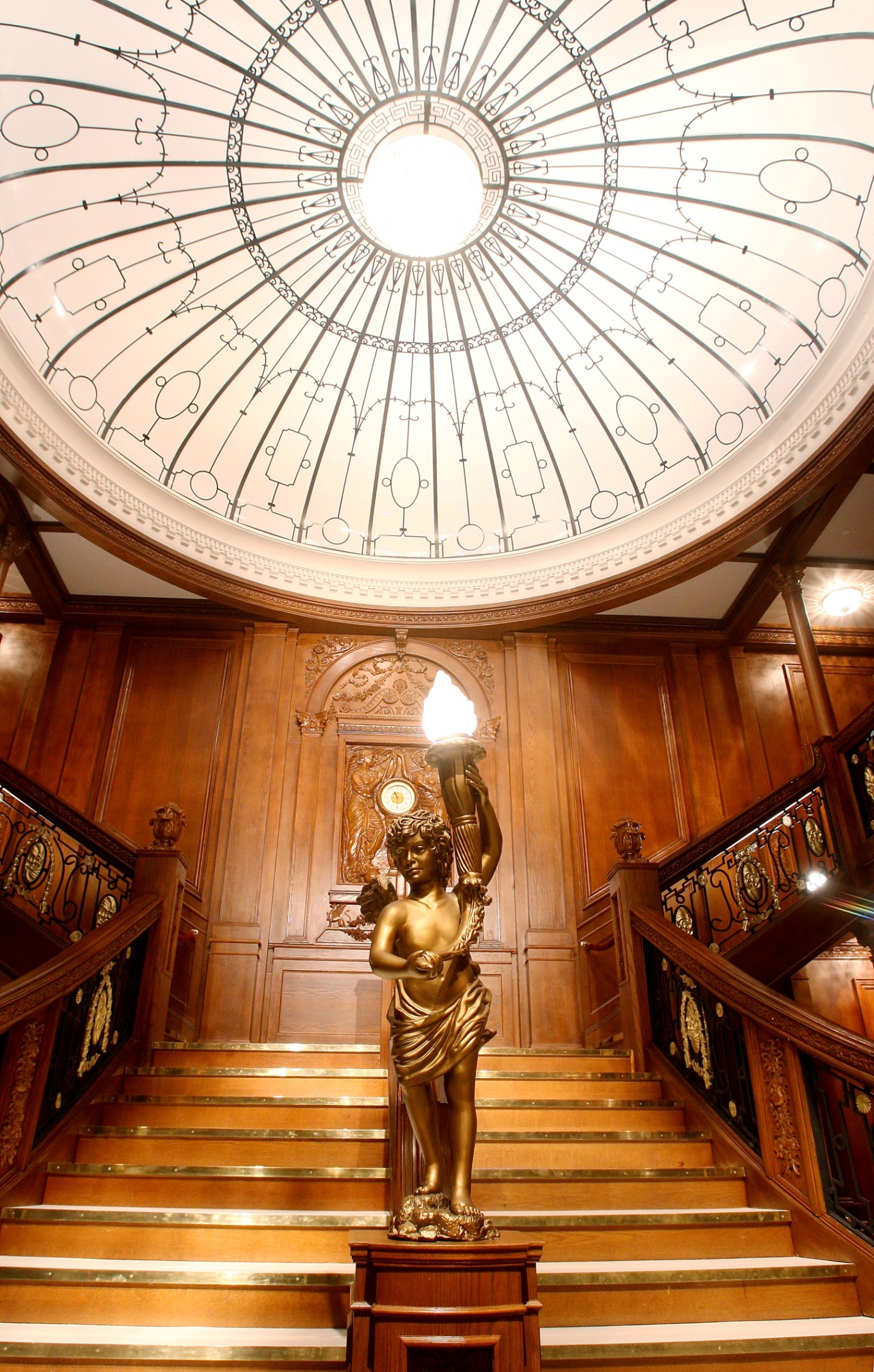 Las Vegas, NV - The fate of those who survived and perished on
RMS Titanic
became one of the most heartrending stories of all time. In remembrance of the 99th anniversary of
Titanic's
sinking on April 15,
Titanic: The Artifact Exhibition
invites guests to enter into a journey of life on board the
Ship of Dreams
and experience the tragic series of events that unfolded in the icy waters of the North Atlantic in 1912.
Guests can learn about the events leading up to the unfortunate accident and view authentic artifacts, passenger stories, room re-creations and a real iceberg. In addition, the Exhibition will host the following promotions on April 15:
Enjoy buy one, get one for 99 cents admission to the Exhibition with coupon available in Las Vegas Magazine or online at Luxor.com.

Learn more about the Ship's secrets and treasures by reading information displayed throughout the Exhibition galleries and answering trivia questions on a scratch-off card. Guests who answer all questions correctly can return the card to the gift shop for a Titanic keepsake.

Pay tribute to Titanic's passengers by sharing condolences at the Memorial Wall located outside the Exhibition where the names of all 2,228 passengers and crew are displayed.

"The story of Titanic and her maiden voyage is one that continues to resonate with audiences around the world," states Katherine Morgenstern, Vice President of Public Relations, Premier Exhibitions, Inc. "Honoring the legacy of Titanic on the anniversary of the sinking is just one more way for each of us to celebrate the Ship's history and keep the memory alive for generations to come."

The "unsinkable" Titanic set sail on its maiden voyage carrying the dreams of thousands of passengers ranging from the social elite to the common worker, each one boarding the Ship for an exciting adventure without suspecting what was to come. Just four days after setting sail, Titanic struck the infamous iceberg puncturing the hull and flooding the lower compartments. It took only two hours and 40 minutes for Titanic to sink, with an estimated 1,500 passengers perishing in the tragedy.

About Titanic: The Artifact Exhibition
Titanic: The Artifact Exhibition provides guests with the opportunity to become a passenger as they move through expanded Exhibition galleries and view more than 20 never-before-seen authentic artifacts including gaming chips, passenger personal papers and decorative sections from Titanic's famed Grand Staircase. Experience the Ship's historical journey in chronological order: from the construction yards, her launch, first and third class room re-creations, the Promenade Deck, the Grand Staircase, the fated sinking, to modern day recovery efforts.

Scratch-off cards and gifts available while supplies last. Tickets to Titanic: The Artifact Exhibition are available at the Luxor box office or by visiting
About Kirvin Doak Communications
Kirvin Doak Communications is one of the West Coast's leading travel, hospitality, entertainment and retail public relations firms. Based in Las Vegas, we represent many of the city's most successful and high-profile resorts, entertainment productions, restaurateurs and others. Our firm has earned a reputation for developing the opening campaigns for such clients as CityCenter, Bellagio, six Cirque du Soleil productions, five Wolfgang Puck restaurants and many others. Learn more at www.kirvindoak.com
Contacting Kirvin Doak Communications
Kirvin Doak Communications

7935 West Sahara Ave., #201 , Las Vegas, NV 89117 US
Press Contact

Dave Kirvin

Phone:

702-737-3100
More Kirvin Doak Communications Pitches