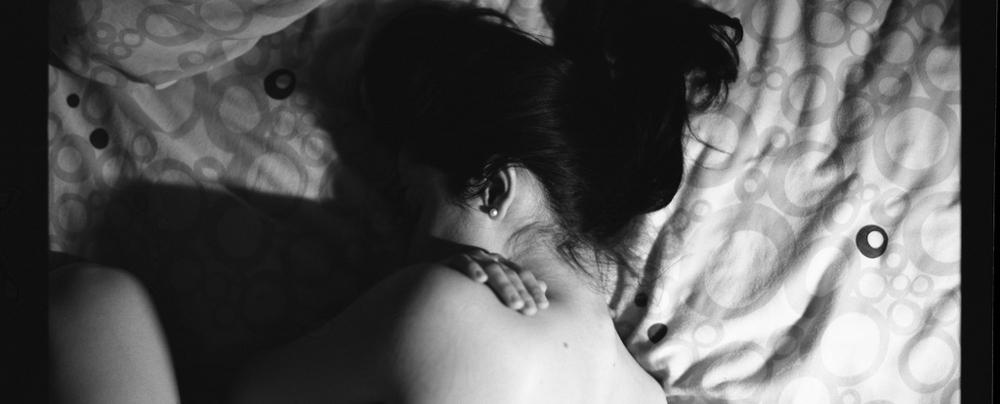 Ted is your typical, all-American guy – a great father and husband. But Ted has a secret. Kidnapped at age 12, Ashley was forced into prostitution by a pimp named Casper. Amber, a recent college graduate, keeps dancing despite regular death threats. Grace, the strip club den mother, funnels the money to the owners. When Ashley goes missing these character's lives intersect as everyone from church groups to law enforcement search to find her before it is too late.
ATLANTA -
Kiss the Limit Productions
has teamed with renowned writers and advocates for the development of a dramatic web series. With the working title
Hands Off This Girl
, the project will expose the tragic underworld of prostituted children in the United States and the epidemic's affect on communities it invades.
This pervasiveness of human trafficking, a $39 billion industry, according to the United Nations, is staggering. A Future. Not A Past. campaign to stop the prostitution of children reports that in Georgia, 7,200 men knowingly and unknowingly purchase sex with adolescent girls each month.
"My first exposure to the epidemic of prostituted children in Georgia came from being a board member for Women in Film and Television / Atlanta in 2006," said Shandra McDonald-Bradford, KLP's president and CEO, who is the lead writer for the series. McDonald-Bradford participated in WIFTA's creation of the Emmy award-winning "Dear John" campaign with former Atlanta Mayor Shirley Franklin.
"While the epidemic has improved, there is still more work to do. One prostituted girl is one too many," adds the award-winning filmmaker who has written, directed and produced feature films, television series and corporate videos that have been screened at international festivals and appeared on CBS, Turner Studios, Oxygen, Bravo and NBC. "Our web series will delve into compelling storylines that will stream on the Internet, otherwise known as "ground zero" for prostituting children."
Nancy Howard, KLP's COO and vice president of Development, will serve as one of the series' executive producers. "Our project will draw attention to the fact that this problem is not just taking place in Eastern Europe or Asia, but right here in our backyard," said Howard, executive producer of the Georgia Big Picture Conference. "We want to portray the complexity of the epidemic of prostituted children, but with hope for those who've been impacted and lost family members, or young girls who have been caught up and are trying to leave that life."
Television Series Consultant
Osborne "Oz" E. Scott is an award-winning screenwriter, television producer, film, television, and theatre director. Winner of the Drama Desk Award for directing
For Colored Girls Who Have Considered Suicide When the Rainbow Is Enuf on Broadway
in 1977, Scott directed the Disney channel original movie
The Cheetah Girls
(2003). His extensive television experience includes directing "Strong Medicine," "Everybody Hates Chris," " Boston Legal," "The Unit," "Medium," "CSI: NY," "Soul Food" and "NCIS". The associate artistic director and board member of the Negro Ensemble Company also wrote episodes of "The Jeffersons" and served as supervising producer on several episodes of "The District."
Writers
Kevin Scott is a Bill Cosby Screenwriting Fellow and Disney Writing Fellowship finalist. An accomplished feature writer, Scott's most recent work includes the fantasy-action screenplay
Mitlandia
. Scott has also served as a staff writer for Showtime network's "Soul Food" series.
David Matthew Barnes is an accomplished author whose literary work has appeared in more than 100 publications. A co-writer of the upcoming television series "The Other Side of Pretty," Barnes is also the author of more than forty stage plays, most notably
Sky Lines
, which premiered off-Broadway at the Producers Club in New York City.
Advisors
Alesia Adams is a territorial services coordinator against human and sexual trafficking for The Salvation Army. Adams, founder of the Center to End Adolescent Sexual Exploitation (CEASE), has provided advocacy on behalf of sexually exploited children and been instrumental in the passage of related legislation in the state of Georgia.
Stephanie Davis is the executive director of Georgia Women for a Change, a non-profit public policy institute dedicated to representing Georgia activists who are advancing progressive public policy that positively impacts the lives of women and girls.
Dalia Racine is an assistant district attorney for Dekalb County, Georgia, where she is assigned to the Crimes Against Children Unit. Racine has successfully investigated and prosecuted child molestation, sexual assault and pimping cases in the state of Georgia.
Hands Off This Girl
is a sponsored project of Fractured Atlas, a non-profit arts service organization. Contributions for the purposes of Hands Off This Girl must be made payable to Fractured Atlas and are tax-deductible to the extent permitted by law.
For more information about Hands Off This Girl or KLP, please visit
http://www.kissthelimit.com
and contact us at 404-829-4347 or info@kissthelimit.com.