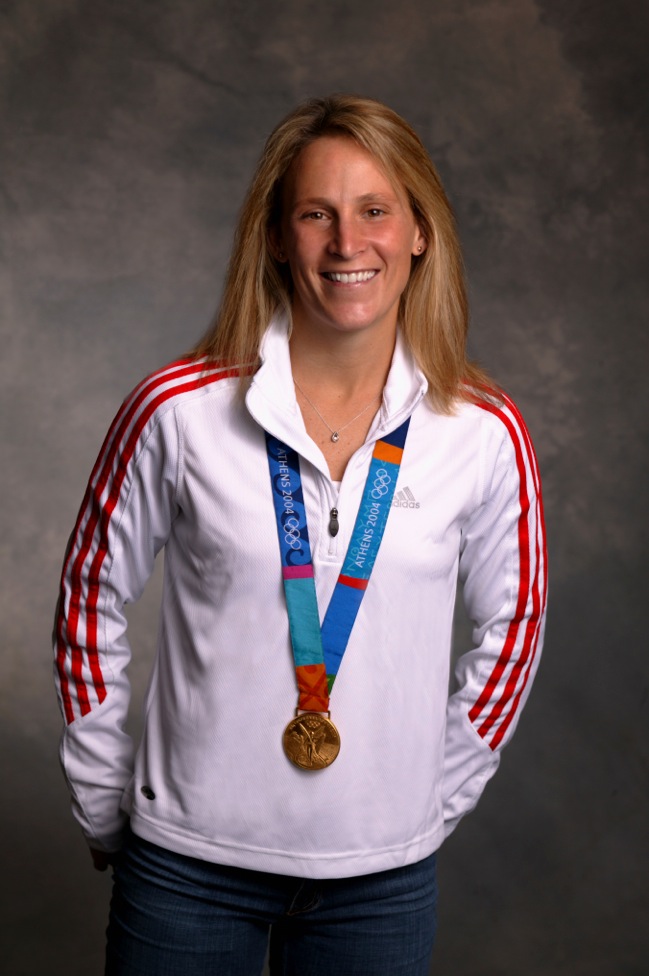 SEATTLE, Wash (April 24, 2012) – Korrio, developer of the leading integrated sports automation platform for youth soccer, announced today the signing of Kristine Lilly, one of the most successful and decorated athletes in U.S. history.
The charismatic U.S. Women's Soccer star, who retired last year after five World Cups and a world record-breaking 352 appearances, has headed the Kristine Lilly Soccer Academy since 1995, which will use Korrio for all of its administrative, operational and communications functions. The renowned summer academy trains youth in Massachusetts and Connecticut.
Korrio integrates web, mobile and social networking to provide club administrators and coaches with a comprehensive, user-friendly online sports automation system, managing all aspects of club and team operations – from registration, payment processing and rostering to practice and game scheduling and communications. Each user has a personal dashboard, providing families and players with the tools to organize and share their sports lives.
"We could not be more excited to sign Kristine Lilly to our team," Korrio founder and CEO Steve Goldman said. "Her soccer career is legendary – she's an immensely talented athlete of great character and vision. Yet she's also incredibly down-to-earth. As a coach, player and mother, she's someone young players and parents can relate to. And like most busy parents and coaches, she's looking to simplify and enhance her sports life; Korrio's streamlined technology will give her those tools."
"As our Soccer Ambassador, we know she'll inspire families," Goldman said. "Kristine really embodies the Korrio spirit; she's passionate, competitive, innovative and focused on performance, but also very personable. We think she'll set an excellent example for youth on how hard work, sportsmanship and a great spirit can bring the highest levels of success – on and off the field."
In her role as Korrio's Soccer Ambassador, Lilly will act as a company spokesperson and promote the cutting-edge platform to the wider soccer community. She'll share her considerable knowledge and insights as a professional athlete and coach in a variety of forums, including Korrio's online and social media communities. Her experience, humor and spirit will undoubtedly benefit Korrio coaches, administrators and families, as well as the larger soccer community.
For Lilly, the Korrio partnership is an opportunity to join an exciting new team and add new technological skills to her game. "I was first introduced to Korrio by former Seattle Sounders Captain and Korrio Director of Sales Danny Jackson at the NSCAA (National Soccer Coaches Association of America) 2011 convention," Lilly said. "The product was launching and his enthusiasm was infectious; I started tracking the company. I'm so excited to join Steve, Danny and the rest of the Korrio team. I truly believe in their vision and passion for transforming youth sports. As a player, coach and parent, Korrio's benefits are clear – this platform is full of features I wish I had during my playing career! It's a game-changer, applying modern technology to sports, and it will simplify all of our lives. That means more time on the field, enjoying the game."
"Getting up and running with Korrio was a breeze," she continued. "I now run my academy programs seamlessly and have already enjoyed the platform's flexibility and community features."
The Kristine Lilly Soccer Academy runs summer camps in July and August. Sessions are open to boys and girls, aged 7 to 18 years old, at sites in Massachusetts and Connecticut. Lilly and her team of expert coaches focus on technical skill-building, teamwork, sportsmanship, leadership and player development.
Goldman said he expects Lilly to experience the same benefit from applying contemporary technology to sports as he's found, as a coach and parent. "Kristine will be a tremendous asset in our mission to help players, parents and coaches organize and share their sports lives. In addition to her status as a world-class soccer star, she's completely representative of our customers. We know her knowledge and passion for the sport will ignite Korrio users, as she combines new media practices with core sports fundamentals."