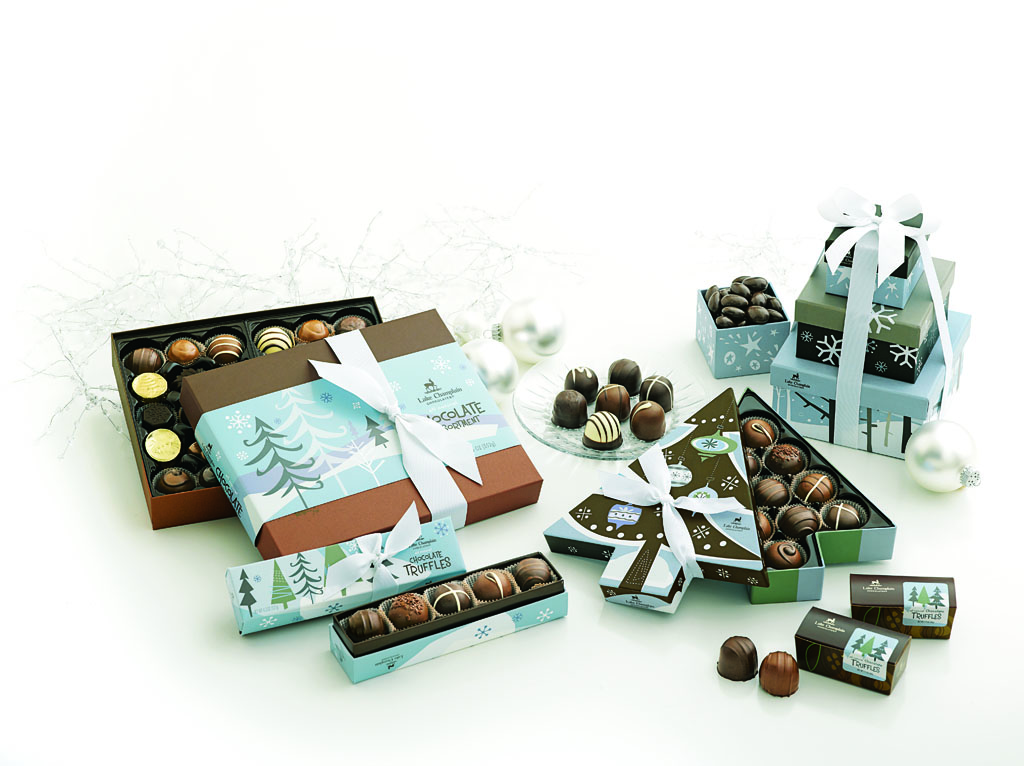 Lake Champlain Chocolates' 2011 holiday packaging was chosen as one of 220 award-winning designs in the most recent HOW International Design Awards. This highly selective and well-regarded competition sponsored by HOW magazine, now in its 19th year, recognizes outstanding creative work produced by individuals and creative agencies from around the world.
"We are thrilled to win this award. It speaks to the long-term creative relationship we have with our graphic designer. She understands the LCC brand and continues to design award-winning packaging that maintains the look and feel of the brand while keeping it fresh and relevant to the consumer," says Allyson Myers, Director of Sales.
The 2011 holiday line departs from the season's traditional reds and greens with wintery hues of silver and blue. The sophisticated yet lighthearted design retains a festive feel beyond Christmas and into the new year and includes some of LCC's signature holiday products such as the Holiday Selection, Spruce Tree Truffle Box and the Tower of Treasures.
A team of design industry veterans judged nearly 1,000 entries in 15 categories, and selected winning projects that demonstrated an ideal mix of concept, strategy and execution. The judging panel included Dale Doyle, creative director at Landor in Cincinnati; Steve Gordon, Jr., owner of RDQLUS Creative in Omaha, NE; and Ann Willoughby, president and chief creative officer of Willoughby Design in Kansas City, MO.
International Design Awards is a global creative competition; each year winners represent countries in Europe, Asia, Latin America and North America. Design Army, Hybrid Design, Target Corp., Methodologie, Leo Burnett, Hornall Anderson and Little & Company were among the winners.
All winning projects will be prominently featured in the March 2012 issue of HOW magazine.