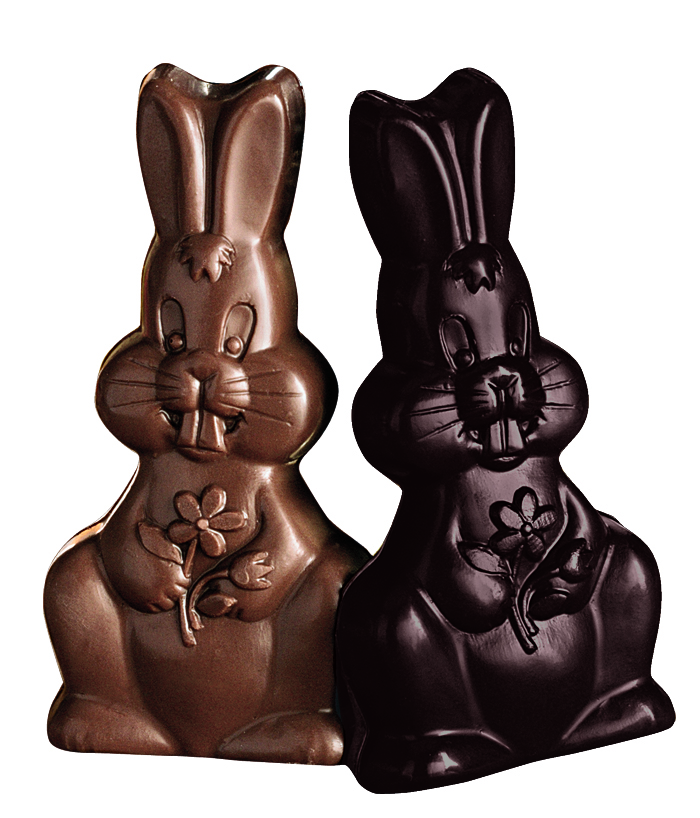 Lake Champlain Chocolates (LCC) is gearing up to help the Easter Bunny prepare for his big day. This year the Vermont chocolate company is first national brand to introduce a certified organic Easter bunny, the Organic Chocolate Hopp'n Bunny.

Available in milk or dark chocolate, these handmade chocolate bunnies are crafted with organic and preservative-free chocolate and are the perfect size for children's hands. Carefully filled with freshly tempered chocolate, these bunnies are completely handmade by LCC's most seasoned chocolatiers. LCC took its time developing an organic line of chocolates, ensuring that the balanced flavors the company is known for continue to be present in its organic chocolate.

The Organic Chocolate Hopp'n Bunny is wrapped in a compostable cellophane bag and tied with a ribbon created with yarn made from recycled plastic bottles, making it the ultimate treat for those looking to celebrate Easter while also paying tribute to Earth Day, which happen to fall in the same week this year.

"Including organic in our Easter line was a natural fit for us. The bunny is designed to appeal to children, giving parents a wholesome, organic and all-natural choice," said Allyson Myers, Director of Sales and Marketing for LCC. "And with Easter and Earth Day being so close together this year, we took it as a timely opportunity to create an eco-friendly package to encourage consumers to have a green celebration."

In addition to offering handcrafted organic chocolate bunnies, Lake Champlain Chocolates has a variety of cream-filled Eggs, two sizes of the Classic Bunnies, available in milk, dark or white chocolate; Selection Boxes filled with LCC's most popular chocolates, and much more.

The Organic Chocolate Hopp'n Bunny and other LCC products can be found online at www.LakeChamplainChocolates.com and at select gourmet retailers nationwide.