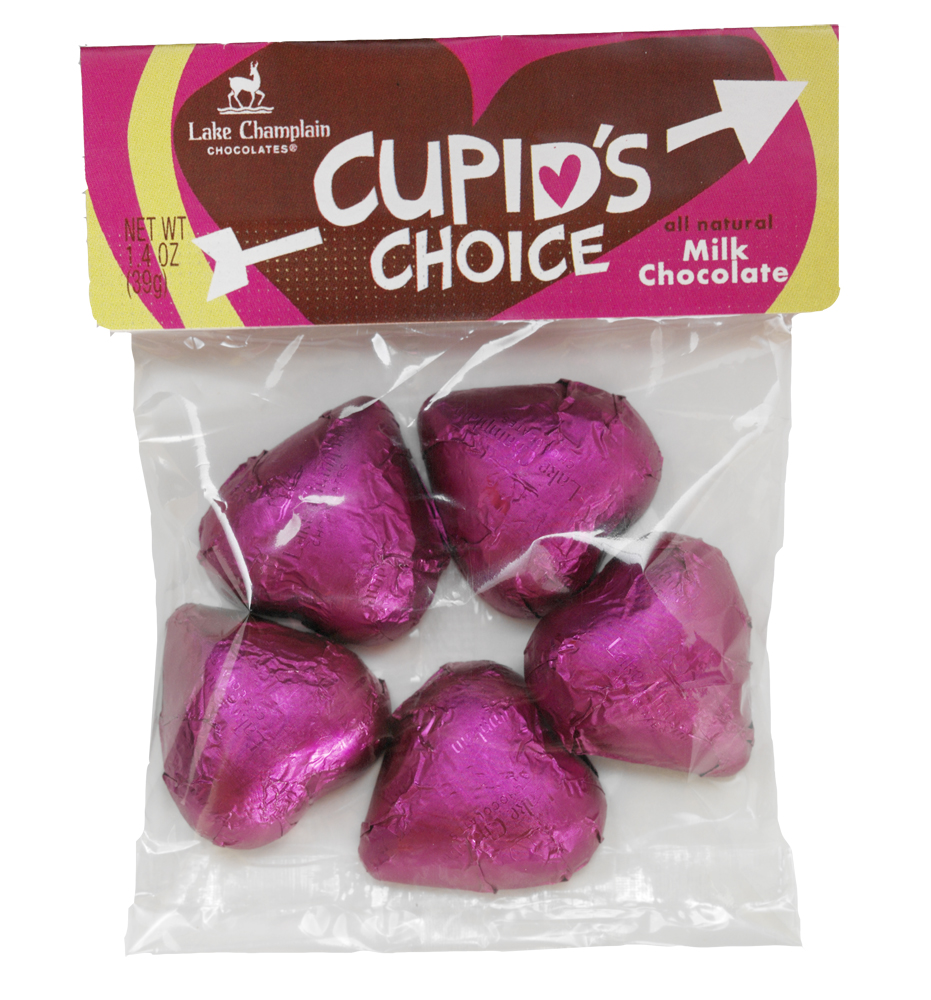 BURLINGTON, VT - Leaves may still be falling in many parts of the country, but Lake Champlain Chocolates (LCC) is already beginning to gear up for Valentine's Day. In addition to numerous annual customer favorites, the Vermont chocolate company is releasing three new products that are sure to make any Valentine blush.

This year's new products include:
Salty-Sweet Heart Throb: This milk chocolate heart filled with roasted almonds and a touch of sea salt will make both your crush's heart and taste buds do a little dance.
Cupid's Choice: These five-piece packages of foiled milk or dark chocolate hearts are the perfect way to say "I Like You" to any Valentine, young or old.
Conversation Squares Dispensers: Perfect for Valentine's Day parties, these dispensers of 110 milk or dark chocolate squares will get the party started at any Valentine's Day gathering.

"Valentine's Day is the busiest chocolate holiday of the year and we wanted to expand our line to have products that appeal to everyone at every price point, whether you're celebrating a second date or a marriage of twenty years, " said Allyson Myers, Director of Sales and Marketing for LCC. "Our new packaging designs will bring sentimental memories of days past, while others are bright and fun and will garner new memories."

In addition to these new products, Lake Champlain Chocolates redesigned the packaging for many of its best-selling gifts. The 5-piece Valentine Truffles and 18-piece Sweetheart Assortment carefully crafted with handmade paper, will serve as a reminder of one's love and affection long after the chocolates are gone. Instead of the usual hues of pinks and red, the 22-piece Grand Heart Box will pop with its chartreuse and purple lid, and the 8-piece Traditional Heart Truffles box brings back nostalgic memories with vintage postage packaging.

Other popular Valentine's Day products include the Heart Gift Bag Assortment, a bag of foiled milk, dark and dark mint crunch chocolate hearts, the Almonds & Raisins Heart Box filled with roasted almonds and plump organic raisins drenched in chocolate, and the 9-piece Valentine Conversation Squares.

These products will be for sale at all three LCC retail locations, online at www.LakeChamplainChocolates.com and at select retail locations across the country.