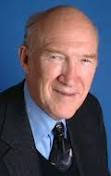 The Ruckelshaus Institute of Environment and Natural Resources, University of Wyoming, presents "Across The Great Divide", a roundtable of acclaimed natural resource leaders and collaborators on Monday, August 13, noon-2 p.m., at the Coe Auditorium, Buffalo Bill Historical Center, Cody.

Speakers are Alan K. Simpson, U.S. Senator (retired, 1979-1997); William D. Ruckelshaus, administrator of the U.S. Environmental Protection Agency (1970-73, 1983-85); and John F. Turner, director of the U.S. Fish and Wildlife Service (1989-93). The roundtable will be moderated by Michael J. Sullivan, Governor of Wyoming (1987-95).

Everyone is welcome to attend.