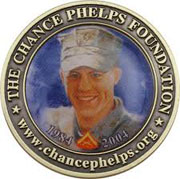 There will be a Motorcycle Poker Run on Saturday, August 4, start time is 10 a.m. and end time is 6 p.m., location is the Longhorn Ranch Motel, RV & Campground in Dubois.

There will be a BBQ at the end of the poker run, serving burgers, brats and beans, beer and music. The public is welcome.

Half of the proceeds will benefit the Chance Phelps Foundation, "Honoring our warriors' sacrifice and restoring hope to their families." The other half of the proceeds will go to the winner of the run.

For more information call 307-455-2413 or visit the website at www.chancephelps.org.