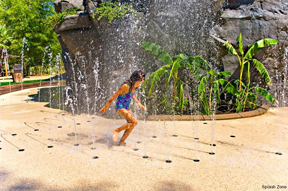 What could be more fun than splashing through nice cool water on a hot summer
day? Sleeping Bear RV Park & Campground will be completing their new Splash
Pad by May 10 and it will open for use as soon as weather permits. This is the
first Splash Pad ever in the state of Wyoming and Chris and David will be
hosting an Open House, so be sure to watch for details to be announced soon. The
Splash Pad will be open to the public at $2 per person, a perfect venue for a
child's summer birthday party. Call 332-5159 to make reservations.