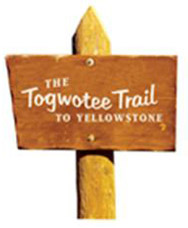 The Wyoming Department of Transportation plans a Monday, April 16 start for the 2012 construction season on the Rosie's Ridge section of U.S.26-287 between Dubois and Moran Junction.
Resident Engineer Doug Jensen said, "Good weather has afforded us an opportunity for earlier construction this year, and we're prepared to get started."
Prime Contractor Oftedal Construction, Inc. will begin pipe work on the Rosie's Ridge
section of the Togwotee Trail corridor.
Travelers should expect 15 minute stop delays during daylight hours. Flagging stations will be posted at milepost 11 above the wildlife arch, and milepost 13 by the Turpin Meadows road turnoff. The construction zone is located 11 miles east of Moran Junction, and 43 miles west of Dubois. Pilot vehicles will guide traffic through the construction zone.
Plans for this season include night time construction with 15 minute stop delays. Night closures are not anticipated for the season at this time.
Weekly public meetings are scheduled Tuesdays at 1 p.m., beginning April 24, at Oftedal Headquarters located at the Blackrock Pit.
Some of the projects scheduled for Rosie's Ridge in 2012:
Three turning lanes to be built–by the Blackrock Ranger Station, by the area just west of the ranger station, and by Turpin Meadows road
Completion of .5 miles of highway between mileposts7.8 and 8.3 by the Blackrock Ranger Station
Two passing lanes to be built–one westbound lane to be located east of Turpin Meadows Road, and one eastbound lane by milepost 11.5, about one mile above the wildlife arch
Two wildlife berms under the new Blackrock Bridge, along both sides of the creek
Pole fencing in the Blackrock Bridge area to encourage wildlife crossing under the bridge
Pole fencing in the wildlife arch area to encourage wildlife crossing under the highway
Major construction with mainline paving on the Togwotee Pass section was completed in 2011. Finishing work including reseeding slopes, building rock drains, and planting wetlands will continue on this part of the Togwotee Trail in 2012.
Chip sealing is scheduled during 2012 on the Togwotee Pass/Fourmile Meadows and
Rosie's Ridge sections, as well as paving the parking area east of the Continental Divide.
WYDOT contact for the Togwotee Trail to Yellowstone highway improvement project is Resident Engineer Doug Jensen, (307) 455-3590.

MEDIA: For questions about this news release, contact Judy Strausberger, Togwotee Trail public involvement specialist, at (307) 455-3590.