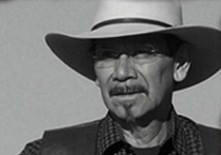 The Lander Art Center and the Native Emerging Artist Training (NEAT) program present Donald F. Montileaux, master ledger artist. Donald will share about his professional artist experience, provide art display and presentation ideas, and execute a demo of his art.
Donald F. Montileaux (Yellowbird) is a world-renowned Oglala Sioux artist, most famous for his drawings and paintings on historical ledger paper. He has received numerous awards for his artwork and has been featured in galleries across the U.S. Donald frequently gives back his richness of history and art to students through workshops and trainings.
March 10, 2012, 1-4pm
Lander Art Center 224 Main St.
$30
Past and Current NEAT students are free
Pre-registration is encouraged, call 332-5772.