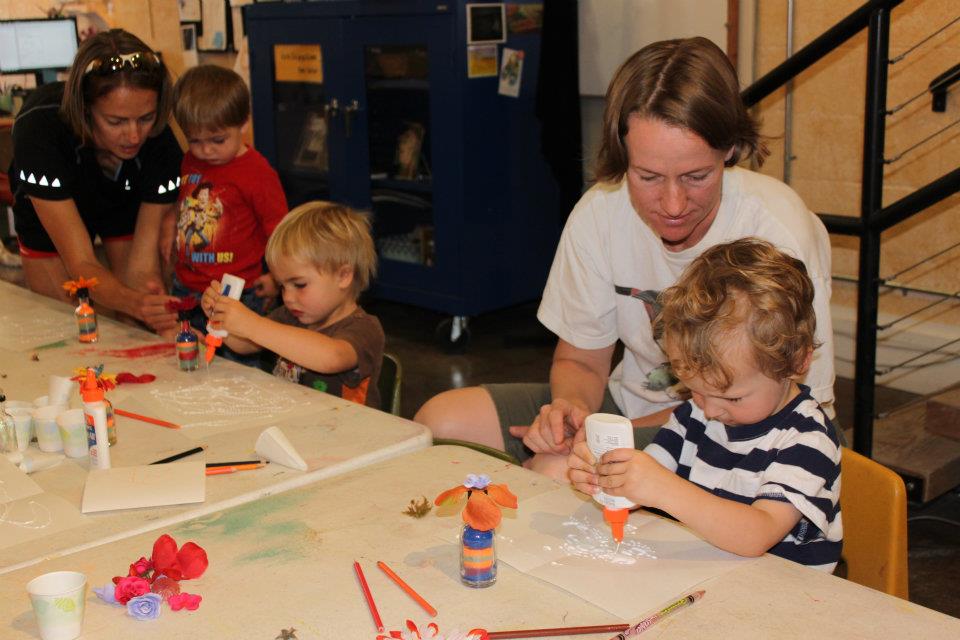 Below is our class listing for the Spring Semester. Please call or stop by if you would like to sign up for any of these fabulous classes.
Adult Weekly Classes:
Jewelry Guild
This class will be a primer for beginning metal workers and a continuation for amateur and experienced jewelers. The instruction will cover the following techniques: basic metal work including sawing, drilling, dapping and stamping; roller mill and creating texture on metal with hammers and other methods; soldering copper, Nugold, or silver; and fusing glass. Every other week will be an open studio where students can practice and complete projects
Instructor: Lennie Poitras
Dates: Wednesdays January 18 - May 2
Intruction dates: January 18, February 1, 15, and 29, March 14 and 28, and April 18
Open studio dates: January 25, February 8 and 22, March 7 and 21, April 4 and 25, and May 2
Time: 7-9 pm
Cost: $220 whole class
$75 five class punch card
$20 drop-in class
$10 drop-in open studio
Bring your own supplies if you are a returning student (supply list TBA) or purchase at the Lander Art Center.


Drawing and Painting Guild
Still-lifes will be set-up for gestural drawings or paintings. The last thursday of each month will host a live model. Sign up for all, some, or drop-in on these classes.
Instructor: Gena Robinson
Dates: Thursdays January 19 - May 3
Time: 6 to 8 pm
Cost: $165 whole class
$55 five class punch card
$15 drop-in
Bring your own supplies (supply list TBA) or purchase at the Lander Art Center.
Adult Weekend Workshops:
January
ePortfolio
Chuck Egnaczak from Works of Wyoming (WOW) in Laramie will go through the steps of creating a successful interactive artist ePortfolio. If you are a professional or aspiring artist, don't miss out on this opportunity.
Instructor: Chuck Egnaczak
Dates: Saturday January 28
Time: 10:30 am - 4pm
Cost: $20 (WOW, what a deal!)
Supplies: bring a notebook and/or laptop

February
Bookmaking
Start by making an altered book, followed by a unique book binding project, and lastly, make a mini book necklace. Bring your own unique object pair such as flip flops, shells, or rulers for the unique book binding project.
Instructor: Jillian Lewis
Dates: Saturday February 25
Time: 10 am - 4 pm
Cost: $25
Supplies: $10

March
Precious Metal Jewelry
Create your own one-of-a-kind pure silver jewelry with Precious Metal Clay (PMC).
Instructor: Lennie Poitras
Dates: Friday March 30 - Sunday April 1
Time: Friday, 6-9 pm; Saturday, 9:30 am-4:30 pm; and Sunday, 9:30 am-1 pm
Cost: $75
Supplies: $75 large supply kit
$40 small supply kit



Personal Artist Identity
Chuck Egnaczak from Works of Wyoming (WOW) in Laramie is coming back to Lander. This time he will discuss how to create your personal artist identity in the form of a consistent logo, letterhead, business card, resume, and artist statement. Again, if you are a professional or aspiring artist, don't miss out on this opportunity.
Instructor: Chuck Egnaczak
Dates: Saturday March 24
Time: 10:30 am - 4 pm
Cost: $20 (WOW, what a deal!)
Supplies: bring a notebook and/or laptop

April/May
Decorative Paving Tiles
Students will use a clay slab to create decorative tiles that will be glazed and fired. Then using a 12" x 12" garden paver as a base, the tiles will be glued and grouted creating a unique element to place in your garden.
Instructor: Deborah Britt
Dates: Two weekends, April 27 - 29 and May 4 - 5
Times: Friday 6-8 pm, Saturday 1 - 4 pm
Friday 6-8 pm, Saturday 1 - 4 pm
Cost: $55 includes supplies
Youth Afternoon Classes

Afterschool Art Club: Ages 9-12
This once-a-week art club provides a positive environment for artistically minded youth ages 9-12.
Instructor: Gena Robinson
Dates: Wednesdays January 18 - May 16 (No class during Spring Break- 17 total classes)
Time: 2:45 - 4:15pm
Cost: $190 supplies included

Afterschool Art Club: Ages 5-8
This once-a-week art club provides a positive environment for artistically minded youth ages 5-8.
Instructor: Cristin Zimmer
Dates: Thursdays January 19 - May 17 (No class during Spring Break- 17 total classes)
Times: 3:30 - 5pm
Cost: $190 supplies included

Youth Weekend Classes

Second Saturday for Kids
This is a series of childrens' classes that take place on the second Saturday of each month. Class topics vary with the seasons and current exhibitions.
Ages: 6 - 12
Instructor: varies
Dates: January 14
February 11
March 10
April 14
May 12
Time: 10am - Noon
Cost: $12.50 per class

Little Squirts Saturdays
This class is for very young children: 18 months through five years old. Three years old and younger must have a caregiver present. Classes will experience art, movement, and storytelling in a fun atmosphere.
Ages: 18 months - 5 years old
Instructor: varies
Dates: Saturday January 21
Saturday February 18
Saturday March 17
Saturday April 21
Saturday May 19
Time: 10:15 - 11 am
Cost: $10 per class or $45 five class punch card